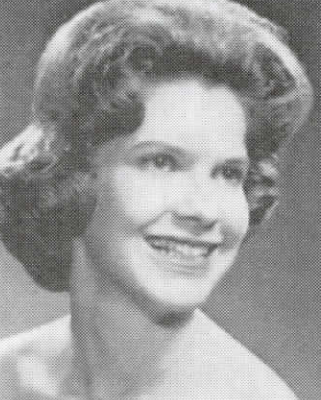 In 1959, stellar high school senior Lynn Anderson Ruth was invited to study at the newly established Michigan State University – Oakland (MSU-O). When she went to register for classes, Anderson Ruth received student number 000001, making history as the first MSU-O student.
Anderson Ruth's eagerness to study at MSU-O faded to apprehension once she realized the high academic rigor that students were subjected to.
"Back then, it was known as 'Egghead University,'" Anderson Ruth said. "We had 500 students in my freshman class and only about 120 graduated."
While 'Egghead University' may seem like an insult in today's slang, the term egghead was considered a compliment in the 1960s — at least at Oakland University.
Robert G. Hoopes, the first faculty dean at MSU-O, described an egghead as "an intellectual in the good old sense of the word." Hoopes and his fellow faculty members aimed to create eggheads out of all MSU-O students.
Despite the high academic performance expected of MSU-O students, Anderson Ruth found joy in expanding the opportunities available to students on campus.
"We only had the Foundation buildings for classrooms. We had no residence halls and no library building," Anderson Ruth said. "We created all our clubs and wrote our constitutional by-laws. It was fun creating from scratch. You learn so much doing this yourself."
Anderson Ruth played a large role in establishing the university's original Student Senate, creating the OU chorus and organizing the Senior Prom at Meadow Brook Hall.
The Senior Prom is considered to be one of the fondest memories MSU-O Charter Class graduates share.
The 60th-anniversary celebration of the MSU-O first graduating class was held this past September at Meadow Brook Hall. Several members of the charter class, including Beverly Miller, recalled the exciting experience.
"For our last year, we had a Senior Prom at Meadow Brook Hall. We wore fancy dresses for the evening and ate breakfast on the lawn of the mansion the next morning," Miller said. "Even though we entered the university in its formative years, we made the most out of our experience."
Little did Anderson Ruth know she was paving the way for an annual tradition to be established for subsequent generations of OU students. 
The Meadow Brook Ball is now organized annually by OU students. The ball is hosted at the Meadow Brook estate and invites students to take an evening off their studies by dressing fancy and engaging in activities at the mansion.
Anderson Ruth's Student Senate has also stood the test of time, evolving into what is presently known as the Oakland University Student Congress (OUSC).
OUSC, like the original Student Senate, encourages students to voice their opinions and concerns about campus happenings. The Congress works together to solve issues brought forth by student body members.
The establishment of the university's first chorus was further instrumental in developing OU's School of Music, Theatre and Dance (SMTD). Today, the school is well-known for its renowned vocal performances. 
First student Lynn Anderson Ruth made several notable contributions to the campus community throughout her years of study at MSU-O. Without Anderson Ruth, OU would not be the postsecondary institution gem it is today.