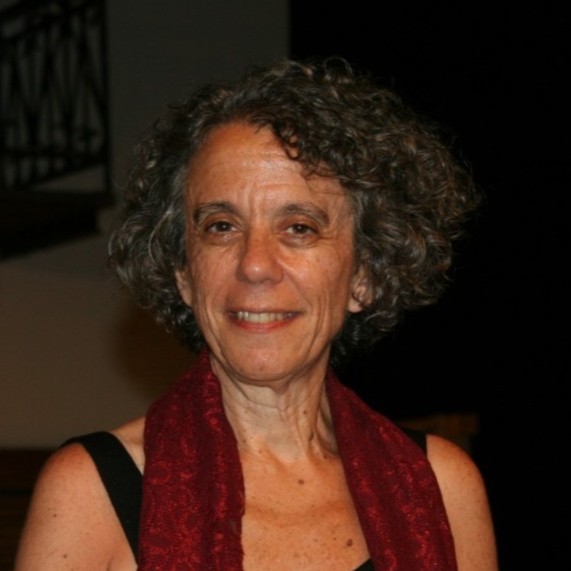 If you had asked Professor Andrea Eis over forty years ago where she would be today, the answer would not have been Michigan. Eis always thought she would end up in a big city, like Los Angeles or New York City.
Growing up in New York and New Jersey, Eis always had a fondness for photography. Through photos, Eis captured the beauty in each sway of the leaves and every fall of snow.
"I'd been doing photography since I was young because my dad had a darkroom in our basement. So, he had done a lot of photography," Eis said. "I always liked it [photography], and I did a lot of it in high school, and I thought this was something I like doing."
Though the Oakland University community knows Eis today as a distinguished film professor, her journey starts at the beginning of her collegiate academic career.
Eis received a BA in classics and archeology from Beloit College. Then, she attended a year of graduate school in classics.
From here, Eis further immersed herself in the culture and language of Ancient Greece. Eis fell in love with Greek culture, leading her to live in Greece later in life.
Professor Eis has never strayed from her cultural studies of Greece and incorporates this research in her films and photography.
After receiving her BA, Eis decided to go to art school. Upon testing the waters with commercial photography, she soon realized that it was frustrating to have people dictating what to shoot and how to do it.
To capitalize on her creative freedom, Eis took other courses at the Minneapolis College of Art and Design. Eis learned that one of her professors had gone to Cranbrook College to study photography.
"He just opened my eyes to all this other world of art photography," Eis said.
This professor opened a new world of opportunities for Eis. Stepping into the world of film — a world she knew nothing about — was a journey. The move from thinking in still images to motion pictures was a difficult transition to make.
After receiving her BFA, Eis reluctantly moved to Michigan, where she has remained.
"I wanted to go to New York. I wanted to go to LA. I didn't want to go to Cranbrook, but eventually, I did come and visit," Eis said. "At the school, I talked to this professor who was an inspiration of mine. He said he wanted me to do film work. So, that was where the film's part of my work really took off."
Eis went on to attend Cranbrook Academy of Art and receive her MFA in photography. After her studies, Eis was hired at OU right out of graduate school in 1980. By 1999, she became a full-time faculty member.
Throughout her years at OU, Eis has contributed to OU's film and photography department.
It was not until the winter of 2011 that Eis taught her first filmmaking course. In fact, until 2015, there were no film production or filmmaking majors, only concentrations.
"I was in the art and art history department until 2015 or 2016, and I was chair of that department for six years," Eis said. "Then, I transferred into the English department because that's where film is."
Though Eis's journey in academia is rich with experience, there is no lack of determination and pure talent that stems from her. To this day, Eis works constantly on new film ideas and continues her passion for editing.
Her love and admiration for her students is a story in itself. Eis is constantly in awe of their creativity and enthusiasm.
Much of Eis's work can be found on her website, which includes her photography and films focusing on feminist reinterpretations of Greek myths.