My anticipated summer reads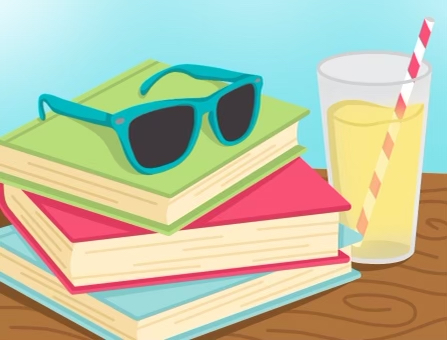 It's that time of the year again to build my TBR (to be read) list for the summer. From fantasy to rom-coms, I'm really excited for what's on the way.
"Foxglove" — August 22, 2023
Adalyn Grace is a very talented young adult (YA) author. The first book of hers that I read, "Belladonna," was one of, if not my favorite read from last year. With the cliffhanger it ended on, I'm very excited for the sequel. This Gothic story picks up where the last left off.
 "A duke has been murdered. The lord of Thorn Grove has been framed. And Fate, the elusive brother of Death, has taken up residence in a sumptuous estate nearby," Grace's website reads. 
I'm intrigued to see the relationship between Death and Signa. I also want to see more of Signa discovering more about and developing her powers. 
"You Bet Your Heart" — May 30, 2023
Debut author Danielle Parker will be hitting the shelves in May with a YA rom-com about two academic rivals fighting to be their high school valedictorian. Two ex-best friends named Sasha and Ezra are tied for the job. 
"This outcome can't be left to chance. So, Sasha and Ezra agree on a best-of-three, winner-take-all academic bet. As they go head-to-head, they are forced not only to reexamine why they drifted apart but also to figure out who they've become since," Parker's synopsis said. 
Academic-rivals-to-lovers is so much fun to read about, and I'm expecting this book to be another favorite. I'm really looking forward to binging this debut.
"Something More" — Jun 6, 2023
Jackie Khalilieh's book sheds light on a young girl starting high school. She creates a list of goals, such as being in the school play. All of this while recently being diagnosed with autism.
"A contemporary teen romance novel featuring a Palestinian-Canadian girl trying to hide her autism diagnosis while navigating her first year of high school, for fans of Jenny Han and Samira Ahmed," Khalileh wrote.
This is one of the books that I've personally been waiting for. Getting the perspective of a newly-diagnosed character trying to reinvent themselves for high school is one that needs to be seen. I'm also a sucker for autism representation in romantic novels.
"Tilly in Technicolor" — Aug 13, 2023
Two neurodiverse characters in one rom-com? Yes, please.
Mazey Eddings's debut YA novel follows Tilly Twomley, an intern for her "perfect" older sisters' business, and Oliver Clark, a lover of color theory and a fellow intern. Through a series of events, the two end up having to spend the entire summer together.
"As the duo's neurodiverse connection grows, they learn that some of the best parts of life can't be planned, and are forced to figure out what that means as their disastrously wonderful summer comes to an end," Eddings wrote.
I'm really excited to see a book that features not one, but two neurodivergent characters falling for each other.