Presidential slate overview for 2023 OUSC elections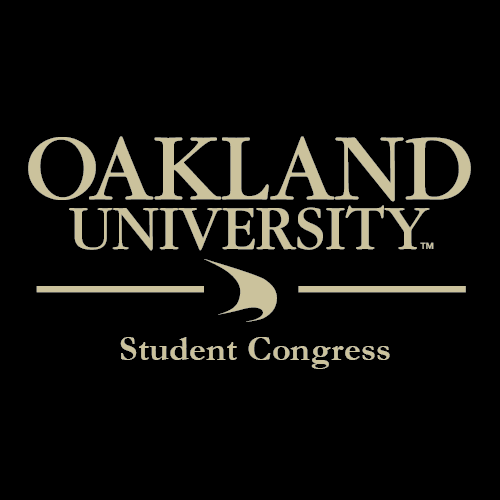 Next week, from April 3-5, Oakland University students will vote for their new Student Congress (OUSC) delegates. The voting method is still being determined by the OUSC Elections Commission.
Three Presidential and Vice Presidential Slates are running in the 2023 OUSC Election: The Kobus Slate, the Gojcaj Mitchell Slate and the Farooqi Ferguson Slate. Read on to learn more about each slate and their main campaign initiatives. 
Kobus Slate
Joshua Kobus is the only candidate running for the 2023 Student Congress Presidential role without experience working at OUSC. Kobus sees this fact as an asset, asserting that his noninvolvement with OUSC allows him to speak on behalf of students in a direct, unbiased manner.
"OUSC needs someone from the outside for once, someone who can actually speak for the students," Kobus said. "I'm an engineer, and as an engineer, we fix things that are broken. I see what the others don't – that OUSC needs fixing."
Kobus rests his campaign on the values of transparency and communication. The Kobus Bazkinski Slate firmly believes SAFB must do a better job of supporting student organizations and plans to ensure all OUSC information is made available to the general public.
Gojcaj Mitchell Slate
The Gojcaj Mitchell Slate consists of a group of experienced OUSC members who are eager to create change within OUSC and throughout the campus community. 
The prime focus of Gojcaj's campaign is to uplift student voices by actively supporting student organizations and improving their college experience.
Some of the platform's initiatives include:
Reforming SAFB

Re-establishing office hours for students to voice their concerns

Adding gynecology as a specialty at the GHC

Including PrEP, monkeypox vaccines and Plan C pills in the GHC

Expanding the dining hall hours

Improving food quality

Pushing for more free therapy sessions for students
"One of our biggest goals is to rebuild the bridges that were burned under the current administration. #StrongerTogether is our slogan, because we value connection to further represent all students on campus," the Gojcaj Mitchell Slate said. 
To learn more about this campaign, visit @stronger.together.oakland on Instagram.
Farooqi Ferguson Slate
The all-female Farooqi Ferguson Slate uses student voices to guide their initiatives. These candidates are dedicated to bettering OU as a whole by supporting student organizations, campus events and activism.
"A few of our key initiatives include reforming the University Medical Amnesty Policy, expanding our support for the Affordable Course Materials Initiative (ACMI), pushing for better dining hall hours, advocating for the creation of an academic forgiveness policy and expanding our free menstrual products initiative to all bathrooms on campus," the Farooqi Ferguson Slate said when asked about campaign goals.
The Farooqi Ferguson Slate believes they are the best leadership candidates for OUSC due to their long-term involvement in OUSC, their willingness to have difficult conversations with key figures on campus and their ability to support new projects.
For timely updates on the Farooqi Ferguson campaign, visit their Instagram account @farooqiferguson.
Students will have the opportunity to hear candidates speak at the Vice Presidential Debate and Presidential Debate, held on March 30 and 31, respectively. The time and location of these debates will be determined by candidates and publicized by OUSC.
To learn more about each candidate's goals and initiatives, read the presidential and vice presidential election platforms by going to OUSC's flow page.
For more information and updates regarding the 2023 Student Congress election, follow OUSC on their Instagram @ouscofficial.