The newest 'Bachelorette' announcement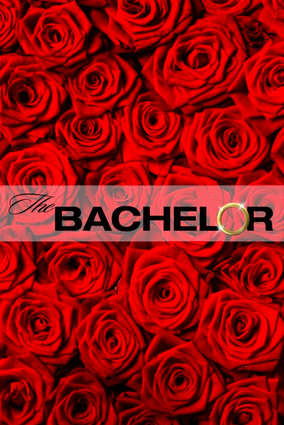 This article will contain spoilers from the current season of "The Bachelor."
Bachelor Nation, the time has finally arrived for the announcement of the newest Bachelorette for Season 20.
With the end of current Bachelor Zach Shallcross' season planned for March 27, the annual "Women Tell All" special premiered on ABC as part of a double-episode week on Tuesday, March 14. In the episode, former contestant Charity Lawson was revealed as the next Bachelorette — a reveal that came as a surprise to audience members and herself.
"I know that I'll be making a lot of people proud, 100%," Lawson said after host, Jesse Palmer, surprised her. "I've waited forever to find the love of my life. It blows my mind that I could meet my person and be engaged and literally have my happily ever after." 
With Lawson's tearful exit during the Hometowns episode leaving Gabi, Kaity and Ariel moving onto Fantasy Suites, she finished the season in fourth place.
The new Bachelorette is 27-years-old and from Columbus, Georgia. She received her bachelor's of science, rehabilitation and disability in 2018 and her master's in clinical mental health counseling in 2022, both from Auburn University.
"This field of work is so beautiful, and I'm passionate about always advocating for mental health in today's society," she said. 
When Bachelor Nation was first introduced to Lawson, the audience learned she works as a child and family therapist at a child advocacy center in Auburn, Alabama. On her Linkedin, her areas of specialty are "trauma, child developmental disorders, anxiety, veterans, couples and families."
Lawson knows what she wants from her upcoming Bachelorette experience, "searching for a life partner who loves dogs, thrifting and a good tailgate," her bio said.
Many fans were crushed to see Lawson's heartbreaking goodbye to Shallcross this past episode. During the Tell All special, Palmer asked the audience how many of them thought Lawson would be Shallcross's final rose pick. A good number of audience members — as well as fellow contestants — raised their hands.
Lawson will be taking over as the lead with her season set to premiere this summer. She acknowledges the fact that she is now one of four Black leads for the franchise's history, behind Rachel Lindsay, Tayshia Adams and Matt James. 
"I can't wait to show little girls that look like me that being in a position like this is possible," she said. "I know that I'll be making a lot of people proud."
There has been a lot of outcry from Bachelor Nation about why Lawson was chosen. Some fans are extremely excited for her upcoming run at being the Bachelorette, while others wanted someone else from Shallcross's season, like Ariel, Jess or Christina. There's a clear divide between those that want her as the lead and those that don't. 
With filming rumored to start the weekend of March 18, according to popular "Bachelor" enthusiast Reality Steve, there has not been any updates on the men being cast for Lawson's season as of the time this article was written.