'Everything Everywhere All at Once' sweeps 2023 Oscars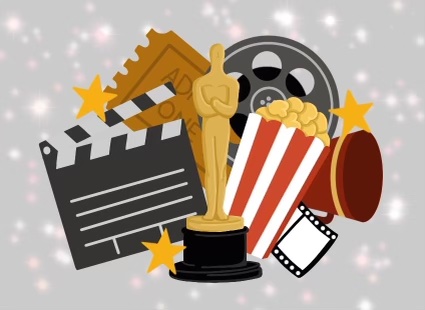 The 95th Academy Awards ceremony took place Sunday, March 12, marking the finale of this year's most prestigious film awards circuit. What made this year especially exciting, however, was the fact that 16 of the 20 nominees in the acting categories were first-time nominees — inspiring a much welcomed refreshment in Hollywood.
If you happened to tune into the Oscars at virtually any point that Sunday night, you would have gauged that "Everything Everywhere All at Once" was sweeping the ceremony. The film took home seven awards — the most of the night — including Best Picture.
The Academy knew what they were doing, having Harrison Ford present the award and inevitably causing me — and all of Twitter — to burst into tears at his and Ke Huy Quan's heartfelt reunion, having starring in 1984's "Indiana Jones and The Temple of Doom" together.
Quan also took home his first Oscar for Best Supporting Actor for "Everything Everywhere All at Once" — again bringing me to tears with his acceptance speech. His unbridled joy and enthusiasm felt so sweet after being overlooked in the industry for the past 20 years, and his win was fully deserved.
Jamie Lee Curtis won the Oscar for Best Supporting Actress, again for "Everything Everywhere All at Once," with her shock first win making her — dare I say, in the words of Ariana DeBose's BAFTAs rap — all of us.
Michelle Yeoh also won Best Actress—and her first Oscar ever—for "Everything Everywhere All at Once," making her the first Asian woman and second woman of color to win the award in Oscars history. In a sweet twist of fate, Yeoh was presented the award by Halle Berry — the first woman of color to win Best Actress for 2002's "Monster's Ball."
Yeoh's humor, tenacity and perfect red carpet style make her kind of everything I want to be in life. She also delivered one of my favorite poignantly perfect acceptance speeches of the night, saying, "For all the little boys and girls who look like me watching tonight, this is a beacon of hope and possibility. And ladies, don't let anyone tell you you are past your prime."
"Everything Everywhere All at Once" also took home the Oscars for Best Original Screenplay and Best Director for duo Daniel Kwan and Daniel Scheinert, as well as the Oscar for Best Film Editing for Paul Rogers. My favorite part of the latter award was a previously unknown Rogers walking up to the stage with a surprisingly Ryan Reynolds-esque comedic presence and revealing this was only his second film, ultimately prompting "EEAO hot editor" to trend on Twitter — a perfect progression.
The highly anticipated award for Best Actor went to Brendan Fraser for "The Whale" — beating out an extremely competitive category of nominees which included Austin Butler for "Elvis," Colin Farell for "The Banshees of Inisherin," Bill Nighy for "Living" and Paul Mescal for "Aftersun."
I was personally most invested in this category because of my unashamed appreciation for — or obsession with — Butler and Mescal, but I feel proud of Fraser's Hollywood comeback and forever grateful for his role in my childhood through all three of "The Mummy" movies and "Journey to the Center of the Earth." Thank you for your service, Brendan.
It would be remiss of me not to mention Sarah Polley's win for Best Adapted Screenplay for "Women Talking" and her subsequent acceptance speech, which felt especially relevant amid the unsurprisingly male-dominated nominees of the evening. Oscars, do better.
"I just want to thank the Academy for not being mortally offended by the words 'women' and 'talking' so close together like that," Polley said.