What Broadway's first Asian-American Elphaba says about diversity in theater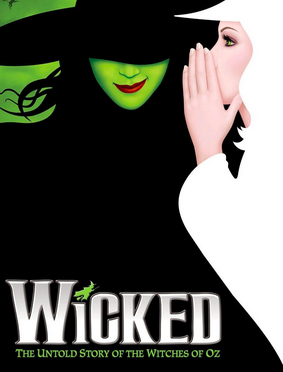 "Wicked" is a prequel to "The Wizard of Oz" that highlights the life of Elphaba — a green-skinned girl with undeniable talent. The show follows Elphaba through her adolescence as an underdog, giving an explanation to why she later becomes the Wicked Witch of the West.
On Friday, Jan. 27, it was announced that Alyssa Fox will be taking up the part of Elphaba Thropp in "Wicked" on Broadway this coming March, making her the very first Asian-American to be the principal actress for the role in nearly 20 years. Is this a classic case of tokenism or a genuine step in the right direction?
Tokenism is a practice of making a miniscule effort to increase the diversity within a workplace or piece of media usually for the sake of face. While diversity and inclusion is important, tokenism is usually not the best form of progress.
The role of Elphaba has been played on Broadway by a total of two other actors of color prior to Fox stepping up to the plate. To put things into perspective, once Fox takes the stage, only three out of 25 actresses who played Elphaba full-time are people of color (POC). Even though the numbers seem telling, it's hard to imagine a show like "Wicked" being a culprit of tokenism.
In my personal experience, being Asian in an anglo-centric art form is taxing and, in some ways, alienating. In the specific case of theater, the lack of representation on stage in non-race-specific literature feels as though we're not the ones allowed to tell the story — like our perspective is not of the consensus. Although it's entirely possible for us to be the storytellers, it's rare we ever are.
The disparity gets worse considering how Asian actors don't exactly have a wide selection of race-specific literature to start. Things are especially marginalized in the world of musical theater.
"There aren't that many Asian-centric shows: 'South Pacific,' 'Miss Saigon,' 'King and I'. And that's just the cast," Helen Park, composer and lyricist of "KPOP," said in an interview with Vogue. "You don't ever see a composer who's Asian or even a person of color — that was very hard to find back then. Even now, Asian composers are rare."
From what Park is saying, the issue of diversity on Broadway is not an issue of tokenism, but one that is deeply ingrained in western theatrical history. Onstage diversity is a systemic issue.
Despite the odds, Park and Fox are among numerous successful Asian artists in and around Broadway. From the legendary Lea Salonga to former "Dear Evan Hansen" principal actor Zachary Noah Piser, Asians have been making names for themselves on the Great White Way for decades.
Luckily, in shows like "Wicked" where the world is fantastical and imaginative, there is room for diverse casting choices. Over the course of its run, "Wicked" has featured numerous talented POC in every principal role. Most recently, Brittney Johnson is the very first POC to take up the role of Glinda — 18 years into the show's run.
Fox, the newest full-time Elphaba, first auditioned for the role 15 years ago. While she was not cast on Broadway, Fox understudied Elphaba for the San Francisco cast in 2010, was a standby for the role on a national tour in 2012 and assumed the same position on Broadway in 2021. Now, Fox gets to relish in the fruits of her labor this spring.
It is clear that Fox is not just a token-POC in the Great White Way, but a well-accomplished actress who is more than deserving of the role she is undertaking.