'Flowers' marks lush new era for Miley Cyrus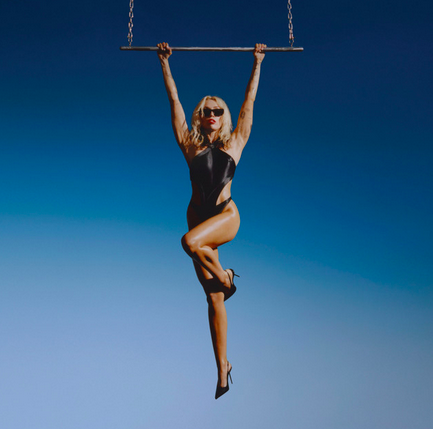 On Jan. 13, Miley Cyrus released new single "Flowers" — the first track off her upcoming eighth studio album "Endless Summer Vacation." The funky, upbeat disco track is an ode to self love and independence, with lyrics playfully responding to Bruno Mars' soulful 2012 hit "When I Was Your Man."
As Mars laments that he should've bought his past lover flowers and held her hand, Cyrus powerfully declares: "I can buy myself flowers / Write my name in the sand / Talk to myself for hours / Say things you don't understand / I can take myself dancing / And I can hold my own hand / Yeah, I can love me better than you can."
The song was accompanied by a music video featuring Cyrus strutting down empty roads wearing a gold vintage Yves Saint Laurent Fall 1991 dress and gleefully dancing like no one is watching with bare feet and wet hair in an oversized black Yves Saint Laurent Fall 2022 suit — the symbolism!
The song was released on Cyrus' ex-husband Liam Hemsworth's birthday, spurring on ever-growing waves of theories platformed by TikTok and tabloids alike with some seeming reasonably plausible and some being completely made up, yet still gleefully accepted by fans nonetheless — but this article is not about him.
Since its release, "Flowers" has proved to be a hit by breaking records across the globe. So far, the song has debuted at number one in the United Kingdom and Australia alike, while also debuting at number one on Global Spotify's weekly top songs.
In under a week since its release, "Flowers" has become the fastest song to reach 100 million streams in Spotify history, while also breaking the Spotify record for the highest weekly streaming debut.
At the time of writing this article, the top ten of the Billboard Hot 100 has yet to be announced, but if "Flowers" keeps growing at this unprecedented rate, it has a great chance of debuting at number one in the United States on Monday, Jan. 23. This would mark Cyrus' first number one hit on the Billboard Hot 100 since 2013's "Wrecking Ball."
"Flowers" is also significant for Cyrus as it marks her first release since leaving RCA Records and signing with Columbia Records — the label that hosts industry heavy hitters like Beyoncé, Adele and Harry Styles.
The effects of this switch are already proving fruitful, with Cyrus enlisting producers Kid Harpoon and Tyler Johnson — longtime collaborators of Styles — on "Flowers." A move that, to me, points all signs in the direction of the possibility of my dream collaboration between Cyrus and Styles.