Letter to the editor: East Campus Development? Bad for business.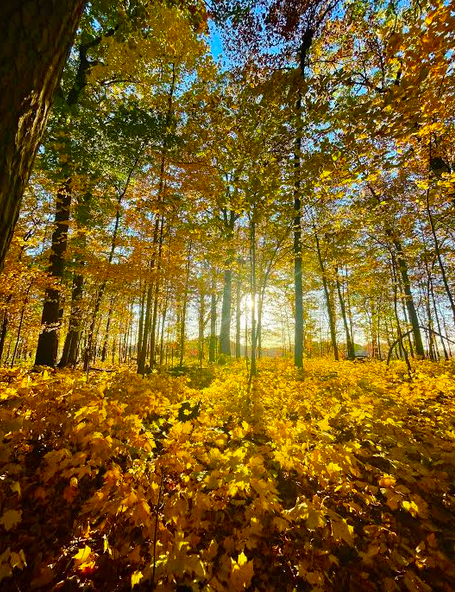 As a student in the School of Business, some may assume I would be excited about the idea of developing East Campus into a commercialized space. Project leaders have been expressing that this could bring millions of dollars in revenue to the school and would ultimately be a good investment.
However, the keyword in that statement should be "school." Oakland University is not a business, it is an educational institution that should be focusing on improving current services as well as implementing those that students have been demanding for years.
When the Student Congress finally got the chance to hear from Vice President of University Advancement, Michael Westfall (after persistently asking to meet since March), we asked about the plans for this revenue. He explained that a portion of the revenue could be used to support students, perhaps through an endowment.
While this sounds promising, the reality is that the University has been sitting on over $100 million in similar endowment funds while continuing to deny essential and demanded services including but not limited to the bear bus, textbooks and course materials, student wages, restoring dining hall and library hours, etc. How can we trust the same Board of Trustees that shifted money to this project to ensure revenue goes back to students?
The administration has gotten confused about the purpose of a university, especially considering they have specifically said this would not be an area intended for students. If it is not an area for students nor can we be promised the revenue would be used for student services, why would this project belong on our campus?
Through my education here at OU, I have learned about the importance of intentional investment to ensure a strong future. This concept applies financially, of course, but also in other facets. If OU has the time and funding to invest in this project, they should have focused on the services students have actively been demanding instead of this development that very few of us even want.
Investing in education and student services will lead to higher retention rates, something the university has been struggling with over the past several years (shown by decreasing enrollment rates since 2015). It would also help OU in becoming a university of choice for new students.
In order to remain competitive as a university, we must reinforce our value of education through our investments. We need to leave the city planning to the cities and refocus on our goals as an educational institution, as the administration's current actions (or inactions) are causing enrollment and retention to decline continually.
With my experience as the Student Activities Funding Board (SAFB) Chair, I have seen student organizations use their funding efficiently and effectively to put on amazing events and advance their personal and professional endeavors. We work to enforce high standards of fiscal responsibility with the organizations we work with in order to make sure we can do the most with what we are given. When students have been successful in upholding these standards, why can't administration do the same?
Another interpretation of the intentional investment concept can be applied to environmental sustainability. As someone who plans on working in community development in the future, I am no stranger to sustainable design — in fact, I am a big fan of it. That being said, it is nearly impossible to ensure that this development would value sustainable design to the extent needed both now in its development and in the years to come.
When asked about which projects they were looking into that would be more sustainable than leaving the land as it is, VP Westfall was unable to give any examples. In fact, he even said, "The most sustainable thing to do is not do anything at all."
Personally, I think VP Westfall said it best himself: we should not do anything to this land. If you agree, please consider signing the petition put forth by Student Congress: https://www.change.org/p/oakland-university-save-our-campus
Signed,
Maris Ferguson
Student Activities Funding Board Chair