Archetypes: #dontbelievethetype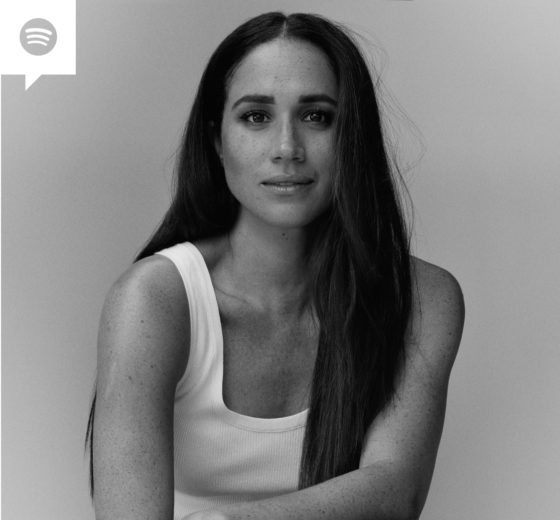 Archetype within psychology, according to the dictionary, refers to an inherited idea or mode of thought that is present in the unconscious of the individual. This word was also the chosen title for Meghan Markle's new podcast launched on Aug. 23, 2022. 
You know her. We all do. The fairy-tale winner, actress, activist and feminist, out-of-pattern royalty — she's Rachel Meghan Markle, the Duchess of Sussex.
"Markle was a known factor before she met Harry due to her co-starring role in the popular USA Network drama 'Suits,' but her marrying into Britain's royal family catapulted her to a stratospheric level of celebrity few enjoy," Melanie McFarland wrote for Salon.com.
It's well known that Markle had a tough journey as she stepped in as Duchess. At the same time and proportion that the public loved the idea of "modern love," many did not like the changes she represented to British traditionalism. 
After many controversies, the Duke and Duchess announced in January 2020 that they would step back as senior members of the Royal Family. Since then, the couple has moved to and initiated new projects in North America.
One of these new projects is Archewell. The organization currently includes three subsets: Archewell Foundation, Archewell Productions and Archewell Audio. Archewell has already multiyear deals with famous brands like Spotify and Netflix — and Archetypes comes as a result of the former. 
"Archetypes — a podcast where we investigate, dissect and subvert the labels that try to hold women back," the Spotify synopsis said. 
The podcast's visual branding is elegant and timely, and the audio production is modern, featuring young artist Emmy Meli's song  "I AM WOMAN."
"Archetypes" went to No. 1 on Spotify's global charts the week it premiered, and continued to stand high on the ranking for the following two.  
When life gives you lemons, you make lemonade. Markle had to deal with many archetypes thrown at her throughout her relationship and life — from this, she now explores the origin and effects of these labels. 
"(…) [It] is clear that Meghan's intention in this episode is to denounce the evils of racism and lazy xenophobia," Alexander Larman wrote for the Spectator. 
"Archetypes Affect Mental Health. Archetypes Harm Gender Equity," Archewell's website said.
The podcast partners with charities and national organizations to advocate and donate to social causes. Some of their partner organizations include Project Healthy Minds, National Women's Law Center, Planned Parenthood, Equimundo's Global Boyhood Initiative and others. 
One word, one episode, one guest. In each episode, Markle has a conversation with a guest that is almost a personification of the term 'under analysis.' It feels almost like a peak behind the scenes at their lives.
With the assistance of doctors, specialists, fact-checkers, writers, scholars, sociologists and other professionals, Markle develops the episode with a mixture of personal and factual information that disassembles the archetypes that influence women's daily lives.
By the end of each episode, the Duchess asks her guest to choose three words to define them as a kid, and then as adults. And this is when you understand, "Archetypes." 
Up to now, the first season includes four episodes which feature Serena Williams, Mariah Carey, Mindy Kaling, Margaret Cho and Lisa Ling. Markle discussed archetypes of ambition, being a diva, the stigma behind singleton and the demystification of the Dragon Lady stereotype. 
With weekly episodes being released every Tuesday, the podcast is back after the royal family's official period of mourning ended on Sept. 26, seven days after the Queen's funeral.
The numbers prove that the public is accepting the Duchess's new project with open arms — though critiques are still showing up.
"The appeal of these shows isn't the content. It's the peek behind the curtain at the women (…) making personal revelations," the Independent published, arguing that "Archetypes" is part of the rise of irrelevant feminism.
"Meghan makes it all about herself, again," Alexander Larman wrote. "Her guests are barely allowed to make any impression, so dominant is the host."
Independently of bad critics, "Archetypes" explores a really interesting aspect of the society we live in. We use words in such a natural way and form that rarely do we consciously understand their meaning and effects. Three words for "Archetypes:" thought-provoking, necessary and enjoyable.