Noah Cyrus releases 'The Hardest Part' — a harmony-filled, heartfelt narrative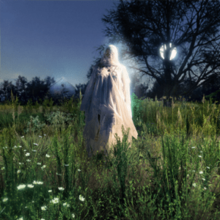 Noah Cyrus released debut album "The Hardest Part" last Friday, Sept. 16, following a previous EP and years of steadily making music single-by-single. Although Cyrus has been making music for almost six years, this latest album captures the artist in a way that makes us feel like we're meeting her for the first time.
Cyrus has been in the entertainment industry since the age of two, with notable successes including voicing the English dub for the titular role in Studio Ghibli's Ponyo and being nominated for Best New Artist at the 63rd Annual Grammy Awards. Now, at only 22 years old, Cyrus releases a cathartic, raw work of art.
Born out of the hardships Cyrus faced through the pandemic, "The Hardest Part" is 10 tracks worth of poetic lyrics underscored by a blend of acoustic instrumentation and stripped beats, inspired by her Nashville roots.
Many think Cyrus has found and grown into her own sound in this album — dream-like and folksy, comparable to the Southern charm of country-pop singer-songwriter, Kacey Musgraves. We can see her progression into this genre when we observe her previous work; from debuting her music career with Labrinth — singer, songwriter and producer best known for his music featured in Euphoria — to her latest EP, "THE END OF EVERYTHING," to this latest release.
In first track, "Noah (Stand Still)," Cyrus lets every last guard down with her chilling first verse, "When I turned twenty, I was overcome with the thought that I might not turn twenty one. Death upon my doorstep, if I took just one more step, there'd be nothing left of me except these songs."
Before finishing the first song, I had to pause and process not only the dark nature of the lyrics, but also the beautiful honesty of the track. I wasn't so much disturbed as I was sympathetic toward Cyrus's words.
I had similar experiences while listening to "Every Beginning Ends" — a reflective breakup duet — and the harmony-filled "My Side of the Bed," two songs that awaken forgotten feelings, provoke new ones and leave you feeling seen by the end.
I knew this album was carefully crafted when listening to "Unfinished" — a breakup song that mourns what could've been with an organ-esque synth that kicks off the track playing chords vaguely similar to those in Pachelbel's Canon. Making this particular reference can sometimes come off as cliche, but Cyrus pulls it off by playing into the juxtaposition between the lyrics and cultural significance of this classic wedding song.
I can see a world where you all might be thinking this album is kind of a bummer, but the more upbeat songs — "Mr. Percocet," "Hardest Part" and "I Just Want a Lover," — offer a rhythm and drive that the more ballad-like songs lack, bringing a sense of balance to the entirety of this LP.
This album has variety without straying too far from the core of what's at hand: Cyrus sharing a touching retelling of the experiences that shaped her and her loved ones. Cyrus finally matures into her artistic skin, hitting the ground running with the beautifully impressive "The Hardest Part."
Rating: 5/5