Take a trip with Alternative Spring Break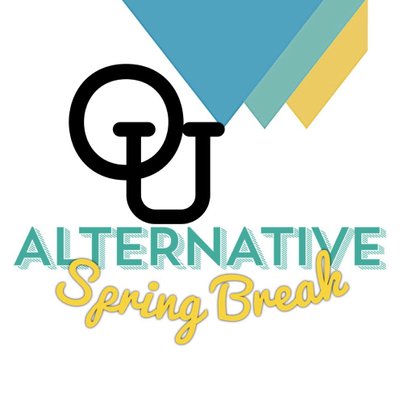 Alternative Spring Breaks (ASB) is a student-led organization that gives Oakland University students the opportunity to volunteer for service projects across the country. Each spring, participants travel to site locations to aid communities in need.
Volunteer opportunities through ASB are extensive. Past trips have allowed students to support other students with critical illnesses in Kissimmee, Florida with Give Kids the World and aid in hurricane relief efforts in Puerto Rico.
"I chose to volunteer with Give Kids the World because I am a nursing student at OU and I love working with children," OU senior Sophia Kalabat said.
Throughout the trip, students learn about the service efforts of their partner organizations. They are also encouraged to build connections with the individuals they meet on the trip, gaining a fresh perspective regarding the trip's focus.
When the students arrive back home, they are asked to reflect on their experiences. ASB encourages students to use this knowledge to challenge themselves to step outside of their comfort zones and participate in acts of service in their local community.
"My ASB trip to Give Kids the World allowed me to see what my future career in nursing would look like," Kalaba said. "Whilst in Kissimmee, I was able to try so many new things."
This past year, ASB participants were not able to travel to their sites due to university travel restrictions enacted because of COVID-19 precautions. Despite this setback, students still wanted to find a way to give back to the community.
ASB members created a 'Week of Service' event, in which on-campus fundraisers were completed each day of the week. All proceeds from the event were donated to each group's respective partner organization.
One group sold Shamrock Grams and baked goods to support A Precious Child, a family empowerment center based in Broomfield, Colorado. Their contributions to the nonprofit will help ensure that children and their parents receive critical resources and support.
"My group's shamrock gram fundraiser was very fun and successful," Kalabat said.
Other groups raised money by collecting bottles and selling treats. While the ASB Week of Service was a nontraditional event, members of the organization were able to adapt to the change in planning in order to ensure the event made a positive impact on the community.
"I would definitely join ASB again this year if I was still a student at OU to make more memories and travel to different locations," Kalabat said.
This year, ASB looks forward to regaining a sense of normalcy. The group plans to resume travel in the spring of 2023.
By allowing students the opportunity to volunteer at sites across the country, ASB hopes students will bring their experiences back to campus. Their newly acquired knowledge could be extremely beneficial in aiding needy communities on and around campus.
Interested students can visit the ASB Instagram and GrizzOrgs pages to learn more about the organization. ASB encourages students to stop by their table at GrizzFest, which takes place on September 8th from 11:30 a.m. to 1:30 p.m. at Elliott Tower.