OU Center for Autism to host Maureen Ziegler for Autism Acceptance Month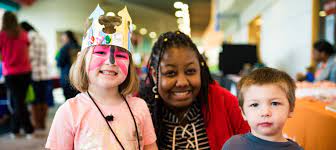 Maureen Ziegler, Ed.S., advocate and expert on autism in educational settings, is headed back to OU on April 11 to celebrate Autism Acceptance Month with a presentation on how to best support individuals with autism spectrum disorders in a higher education environment.
The presentation, titled Autism Acceptance at OU: Best Practices for Engagement, is open to all students, staff and faculty and will be offered in an on-campus and virtual format from 11 a.m. to 1 p.m. Light refreshments will be provided for in-person guests but they are welcome to bring their own lunches.
Ziegler is well known in the state for her work in supporting students with autism and other special needs in local school districts and higher education. She previously worked in the Autism Education Center at Grand Valley State University as well as in Clarkston Schools as a teacher for students with autism spectrum disorders (ASD).
As a teacher in Clarkston Schools, she established program models to aid students in educational environments throughout elementary, middle and high schools. Ziegler specializes in START topics — Statewide Autism Resources and Training — such as educational training and support, peer-to-peer support, and other related topics.
The event is hosted by OU's Center for Autism with support from OU Student Affairs and Diversity and the School of Education and Human Services. Ziegler's presentation will provide information on how to support individuals with ASD in positions like supervisory roles, student leadership roles, and community leadership positions.
Kristin Rohrbeck, director of the Joanne and Ted Lindsay Foundation Outreach Services known as OUCARES, states that the presentation was planned in order to celebrate the differences that students, faculty and staff have within the community. While celebrating, they also aim to continue to improve the ways in which we support the diverse community, especially the neurodiversity of autism.
She also emphasizes the role the Center for Autism plays for both the campus community and the surrounding community that have or are impacted by autism spectrum disorders.
"All of the events that are offered through the Center for Autism this April, and any time, are very important to support the Autism community," Rohrbeck said.
"I think it's very important that, especially students, but also faculty, staff and the broader community surrounding our university are aware of the high quality supports and services that are offered through the Oakland University Center for Autism. Our center provides numerous autism programs and works hard to be dynamic and improve our services to meet the changing needs of the community."
In addition to Ziegler's presentation, the OU Center for Autism's community outreach program, OUCARES, will be hosting numerous events throughout April to engage with and support members of the community with or impacted by ASD.
On April 7, a webinar featuring Ron Sandison, successful author and employee with ASD, will discuss overcoming the hopeless complex and the challenges of autism and mental health.
OUCARES will also be hosting Family Fun Day on April 9 for families impacted by ASD. The day will include arts and crafts, bouncy inflatables, swimming, and an information fair. Rohrbeck notes that this event is also currently seeking volunteers to help with the day's activities.
Any individuals interested in attending Ziegler's presentation should RSVP online at the link found in the OU Events Calendar. After completing the RSVP form, the event's Zoom link will  be available to virtual participants.
Others interested in volunteering for OUCARES's Family Fun Day or other programs to support the autism community should email [email protected].