The Creation of an Artist: Tyler, the Creator's "Igor" 3 Years Later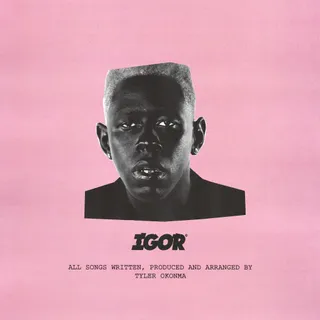 Tyler, the Creator can be considered an "artist", in every sense of the term. His musical evolution has been a joy to watch, as he continues to experiment with new sounds and genres. 
After establishing a sound reminiscent of the neo-soul and hip-hop music that had been exploding in popularity with his 2017 album release, "Flower Boy", Tyler continued to build on his unique sound with his subsequent release, "Igor". In honor of the 3-year anniversary of its release, I've decided to go back and look at what some consider to be the best album of 2019. 
During the first week of its release, "Igor" debuted at the No. 1spot on the US Billboard 200, making it Tyler's first US number one album. By the end of the year, the album garnered Tyler his first of two Grammy nominations [with "Igor" eventually winning the 2020 Grammy Award for Best Rap Album]. 
Entirely self-produced by Tyler with appearances from other artists like Kanye West and Lil Uzi Vert , "Igor" is a synth-heavy masterpiece with a story to tell. I try not to throw around the word "masterpiece" often, but I feel that this album deserves such praise. 
In one sentence, "Igor" is a beautifully vulnerable work of art that displays so many emotions at once, it's easy to get lost in the waves of anger, love and pain present in the music. So clear is its beauty, that I almost feel like I'm doing it a disservice in trying to convey its meaning to you. 
The album is an experience, plain and simple. In 40 minutes, Tyler takes you through a narrative of what is a seeming love triangle that has Tyler placed on the losing side of the battle for another man's heart. The dark and gritty nature of the beats mask the pain and heartbreak that the character in the album is going through. 
As the music progresses, you can hear the lyrics mirror the progression of Tyler's feelings with the situation. At one point, during the song "GONE, GONE / THANK YOU", Tyler thanks the man for his love and thanks him for opening up his mind, before saying "But I don't ever want to fall in love again", affirming the scars and damage this relationship has placed on him.
Directly following this song, is the song titled "I DON'T LOVE YOU ANYMORE", where Tyler makes peace with the break-up and resolves to move on from the relationship and do good by himself. Not exactly subtle, but it doesn't need to be. This album is a musical breakdown of a breakdown, and its quality should be shouted to the moon. 
With all this being said, please go and listen to "Igor" if you haven't already. If I had to give it a star rating, it would get a full 5/5 from me. The praise it has been given is well-deserved and you will not be disappointed. Give it your undivided attention when you do listen. Just go grab a pair of headphones and get lost in the heartsick love and hate of an artist who was only beginning to scratch the surface of his talent.