Jeen-yuhs's documentary gives a look into Kayne West's journey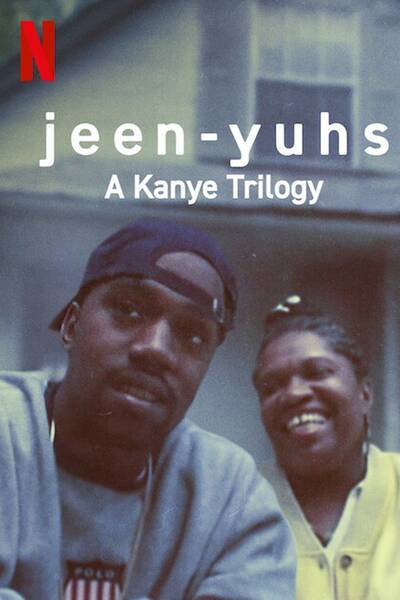 The new three-part Netflix documentary, "Jeen-yuhs: A Kayne Trilogy," takes audiences through the earlier and more recent days of Kayne West's producing and rapping career.
The man behind the camera, Coodie Simmons, films Kayne as he ascends to the top. The documentary shows Kayne's urgency to burst into the industry as a rapper and not just a producer. Early on, Kayne was mainly known as a producer — most people within the hip-hop industry did not take him seriously when he mentioned his aspirations of being a rapper.
After finally signing a record contract with Roc-A-Fella Records, the documentary shows footage of Kanye making his debut solo album, 'The College Dropout."
One of the scenes that stuck out to me is the recording of the song "Slow Jamz." The documentary shows Jamie Foxx in the studio as Kayne explains his idea for how Fox's part of the song will go. It was awesome to see the creation of an all-time great hit and unforgettable intro.
Another scene that comes to mind is when Kayne shows artist Pharrell Williams the song 'Through the Wire." When Pharrell hears the track, he can't believe it and walks out of the studio. He says Kayne is one of his favorite artists and praises him. We, as listeners, always see the finished product of a song but never really what goes into making it. I loved how the documentary showed the process, as the process is an essential part of every hit.
One thing that is admirable about Kanye as demonstrated in this documentary was his determination and perseverance to accomplish his goals.
Coodie said it best: "Whenever I saw Kayne put his mind on something, he wouldn't stop until he accomplished it. Everything I watched him do, he always figured out a way."
Throughout this documentary, time and time again, Kanye pushed past obstacles to get to another level in terms of his career. These obstacles included not being taken seriously by other artists or labels, a nearly fatal car accident, and the death of his mother. Yet, even when others put limitations on him, he never subdued to them as he had a different mindset than most.
One of this documentary's more heartwarming and devastating aspects was Kayne's relationship with his mother, Donda. These two were truly immensely close, and no one understood Kanye as his mother did. She was in full support of him and his dreams.
She was undoubtedly his rock and a place where he could fall back on. Her unexpected passing had an immense effect on him that forever changed Kanye. I believe this incident, along with all the things that fame can do to someone, significantly shaped who he is today.
Toward the last episode of the documentary, it discussed more of the Kayne we see today. This includes his venture into the fashion industry, involvement in the political world and battle with mental illness.
I could definitely tell he seems like a different person in comparison to the first episode as life generally changes people. I thought this documentary did an adequate job showing someone's journey through their life and career. I had not seen many documentaries revolving around hip-hop artists before, and it was intriguing to watch one like this.
It definitely gave a great backstory and looked into one of the most talked-about and listened to artists today.