Industry Insider: Dr. Madlambayan discusses biomedical science
Dr. Gerard Madlambayan is pushing the boundaries of biomedical science, one student at a time.
The Oakland University educator is a specialist in cancer research, particularly concerning blood-based cancers and the use of stem cells to accelerate the treatment of chemotherapy patients.
At the beginning of his career, Dr. Madlambayan used his background in engineering to design bioreactors for the purpose of cultivating stem cells at Aastrom Biosciences. He later transitioned to Inception Biosciences, where he worked as a director of their clinical lab and designed a bioprocess to expand blood stem cells, which was approved for clinical trials.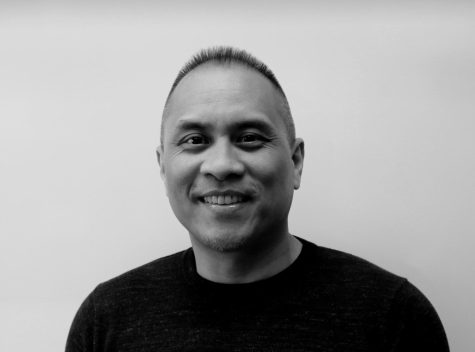 After graduating with a combined Ph.D. in chemical and biomedical engineering from the University of Toronto, Dr. Madlambayan finished a three-year postdoctoral fellowship at the University of Florida before accepting the position of associate professor for OU's biomedical science department in 2010.
For the purpose of giving OU students a window into the world of science and modern medicine, the Oakland Post sat down with Dr. Madlambayan to talk about his insights on the field.
Q: What is the overarching culture of the bioscience industry?
A: The culture of the biomedical science industry is one of discovery and working toward developing products and technologies that will benefit our lives. There is this choice between industry, where you work on projects as a scientist, or academics, where you're a professor training the next generation of scientists.
I think that's one of the things you want to make sure [students] understand – is that they have these choices, and afterwards you can transition between the two. So just because you've made the choice to do industry in the beginning doesn't mean you're stuck there. You can transition to academics and vice versa.
Q: What is your favorite part of working in biomedical science?
A: It is always a good feeling when an idea or hypothesis is supported by the data. We spend a lot of time developing hypotheses and then collecting data to test them. When the data shows that you are on the right track and that your hypothesis is supported, it is a great feeling.
Q: What is the most challenging part of working in your field?
A: Learning how to deal with periods where experiments just don't work. This is something that is dealt with in both industry and academic settings. In academic settings, writing and obtaining grants to perform research is a challenge. I usually submit two to three grants a year.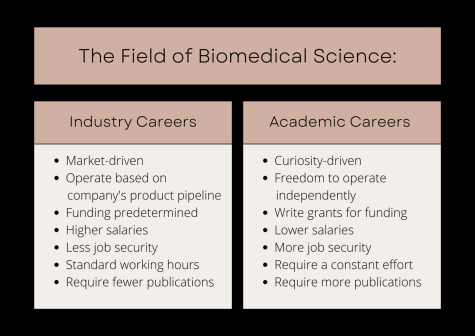 Q: What insights do you wish you had been given when you were beginning your career?
A: One thing I wish I had known sooner is that the progression of science is slow. If you are looking for a career with instant gratification as part of the daily experience, you will not find it in bioscience. You have to be prepared for slow, incremental gains on a daily basis, so a lot of patience is necessary.
Q: How do you see your field evolving in the present day? What direction do you see it headed in the future?
A: From the perspective of cancer research, one way the field is evolving is in the development of precision medicine, where you use assays [a process of analyzing a substance to determine its composition or quality] to better understand a patient's cancer at the molecular level. The ability to better define an individual's cancer at this level allows physicians to use therapies that specifically target these characteristics.
In the future of cancer therapy, I envision the use of new methods that would allow us to self-diagnose cancers at home. The ability to do this would lead to faster diagnosis and treatment. Together with precision medicine, this could significantly reduce the negative impact of cancer on our society.