'Inventing Anna': Netflix's new scheme queen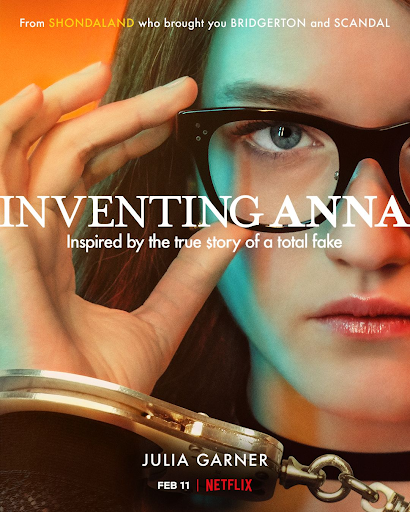 "This whole story is completely true. Except for all the parts that are totally made up." If you, just like me, love a good docuseries — get ready because there's a new story for you to jump into.
Based on an (almost) true story, acclaimed producer and screenwriter Shonda Rhimes attacks again and gives us one more show to binge-watch up to the end. On Feb. 11, Shondaland and Netflix launched "Inventing Anna." This nine-episode series introduces many remarkable characters, but Anna Delvey/Sorokin (played by Julia Garner) and Vivian Kent (Anna Chlumsky playing Jessica Pressler) are the ones that shine through — and the ones you should really pay attention to.
"Inventing Anna" takes viewers through a process of investigative reporting and writing, in addition to a court trial and the entire construction of what the name Anna Delvey became. Just as the series shows, this new production is based on a 2018 New York magazine article by Jessica Pressler, the same author of the article that inspired Jennifer Lopez's 2019 film: "Hustlers."
Each episode gives details that can either make everything clearer, or  just cause even more confusion. The episodes are organized to cover each character's point of view, which gives viewers many sides of the same story.
Anna Delvey climbs through New York's uppermost elite as the new German Heiress that came to make business. She has one goal: to become known through her art foundation, which she names "The Anna Delvey Foundation."
Anna makes you love and hate her in the same proportion. Even if she used her talents wrong, it's clear she was truly gifted with many talents — all of which are portrayed on-screen throughout the show.
Anna fights for her space among many New York men as she beautifully builds a business plan for her foundation. The first episode gives you an unbeatable, strong, arrogant, crazy and unstable version of Anna. The last gives you a lost, vulnerable girl, but still unpredictable and dangerously smart. Anna is the type of villain that  has you doubting if she is truly that bad.
I won't give any spoilers — because this show is worth watching — but as the story progresses, it is noticeable something is off. One thing, we are sure, is this series exposes more than a scheme. It provides a list of thought-provoking concepts to dive into.
"Inventing Anna" is about women in business, social class equality, inequality, the social media phenomenon, maternity and career, psychological disorders, ethics in law and journalism, but it is also about friendships, dreams, romance, drama and more.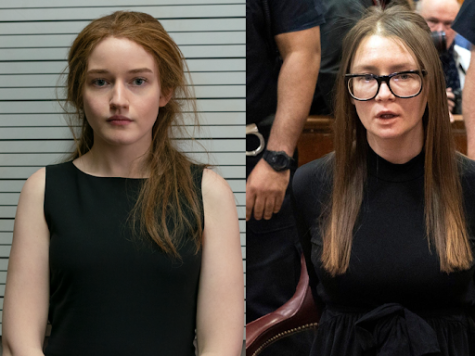 Many news outlets, such as the New York Times and Time Magazine, wrote about Shonda's newest piece of art.
The New York Times argued reporting is portrayed less ethically than it should have been in the series. But controversial coverage was expected from this production, just as the real story got at the time it happened. The real Anna Sorokin (her real name) was accused of stealing from banks, hotels and many individuals — as much as $200,000.00. She was convicted on one count of attempted grand larceny, three counts of grand larceny and four counts of theft services in 2019. Anna Sorokin is currently in an ICE detention center after serving some years in prison.
To reiterate — "this whole story is completely true. Except for all the parts that are totally made up."
Have fun finding out what is true and what is not. Trust me, it's almost an impossible task. ButI'll give you a hint — the Instagram account used on the few last episodes of the series, IS actually real, and you can check it out at @Annadelveycourtlooks.
I'd also like to point out — this series is one of the most accurate casts I've ever seen. The series' cast and real-life counterparts shared surprisingly similarities of traits, which makes you dive even deeper into this crazy story.
"Inventing Anna" is for sure a 5/5. Congrats Shonda, you did it again!