Exciting January 2022 book releases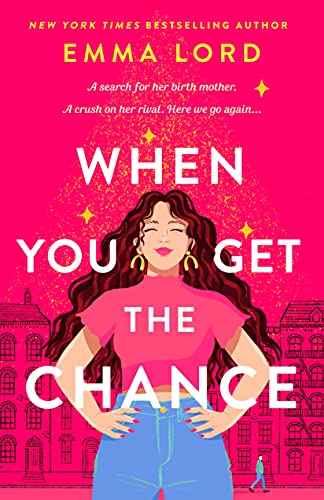 New debuts, spinoffs and book-to-film adaptations are only some of the book related things to look forward to this year. For the month of January, there are many books coming out that have readers over the moon.
In 2021, the young adult (YA) fantasy genre took over, with several debuts and sequels to some of the most popular book series — not to mention all the screen adaptations that either were announced or released. I wonder which genre will dominate this year. With the new year upon us, let's look at the highly anticipated new books of January 2022.
"One True Loves": Jan. 4
Elise Bryant is the author of a book I've talked about before, "Happily Ever Afters" — a YA romance that was a massive hit with fans in 2021. "One True Loves" is the follow up romantic comedy that follows Lenore Bennett, the self assured style icon from the first book. This book explores her romantic journey on a post-graduation European cruise while she tries to figure out what to do next. With her parents trying to help her figure out what she wants to do when she gets to school, Lenore has to figure out what she wants for herself. Bryant's books are perfect for those looking for more Black YA romances to add to their shelves!
"When You Get the Chance": Jan. 4
"Tweet Cute" author Emma Lord is back with another lovable read. Millie Price is a theater lover through and through. With the goal of being a Broadway star, this story follows Millie's journey to find her mother. The story is about falling in love and learning to let go. Millie's dad, who raised her on his own, doesn't want her to leave home. There's also a classic rivalry with her theater club companion and crush Oliver. This book should be a fun read for theater lovers. 
"Echoes and Empires": Jan. 4
Michelle Rowen's newest book "Echoes and Empires" is a YA fantasy with forbidden magic, a deadly quest and a whirlwind romance. Josslyn Drake is caught up in some plot for a robbery at a gala. Becoming corrupted with magic, which is illegal, she must team up with criminal outlaw Jericho Nox. This first book in her new duology should be a fun read for those obsessed with magical YA fantasy stories!
"My Fine Fellow": Jan. 11
This genderbent retelling of My Fair Lady, by Jennieke Cohen is perfect for historical romance lovers. It takes place in 1830s England where Culinarians — those consulting with society's elite to make gorgeous meals — are the height of high society. The story follows Helena, top of her culinary classes at the Royal Academy and currently in her final year. We also meet Penelope, whose motivations are in the opposite direction of Helena's. They team up to turn a boy from a street vendor to a chef in an impossible-to-pull-off project. Retellings are some of my favorite books, and I really look forward to reading this one!