MLB war between players and owners culminates in lockout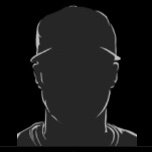 What has long been feared to be a lengthy, dark winter for Major League Baseball (MLB) has finally come to fruition. 
On Dec. 1, MLB owners unanimously voted to initiate a lockout. It's the first work stoppage for the league since the 1994-95 players' strike.
This is not a good look for baseball. At a time where popularity of the sport is at an all-time low, the last thing it needed was for everything to shut down.
Best case scenario is this lasts a couple months, with everything sorted out and nothing delayed. Worst case scenario is the 2022 season gets cancelled, which would be incredibly damaging for MLB.
So — how did we get to this point? Well, things have been boiling over between the players and owners for a while.
Cracks were beginning to show during the 2018-19 offseason, with high-impact players such as Bryce Harper and Manny Machado demanding decade-long contracts for $300+ million. Owners were reluctant to hand out these deals — they had seen the albatross' that older players like Miguel Cabrera, Chris Davis and Albert Pujols had become for their respective teams and weren't willing to take that risk.
As a result, these players didn't sign until well into the offseason, with Harper not signing with the Philadelphia Phillies until after spring training had started. Neither side was willing to budge.
Then you have the disaster that was the 60-game 2020 season. The owners wanted player salaries to be rolled back because it was a shortened season, but the players wanted pro-rated salaries for the 60 games. MLB commissioner Rob Manfred had to step in and basically force the 60-game season upon the players — either that or no season at all.
That did not sit well with the players, and rightfully so. Most of these owners are billionaires, and could afford to pay the players what they were worth while they played during a public health crisis. 
Money, of course, has been the biggest issue all along. The players want their salaries increased and to be able to become free agents sooner. They also want to discourage tanking to increase competition in the sport, which is very admirable. Tanking has become an epidemic in MLB, and has given owners another excuse to not spend in free agency. 
And then there's the embarrassing letter to the fans from Manfred. Where to begin with this abomination?
All this letter does is paint the players as the villains. Manfred states that "the Players Association's vision for (MLB) would threaten the ability of most teams to be competitive," which is completely false. Every team can compete in this league if the owner wants to, but many are content to sit on the sidelines and endure 100-loss seasons. 
I've talked before about a salary floor, which is something that Manfred claims the league offered during CBA negotiations. I still think this is vital to the sport, as it would force every team in the league to spend money on some level.
There's a reason teams like the Pittsburgh Pirates, Kansas City Royals [outside of two years in the mid 2010s] and the Colorado Rockies have been so bad for so long — their owners are cheap, and could care less about winning. They own their teams simply so they can say they own a sports franchise. 
Baseball fans don't attend games because of the owners — they go to see the players. They are what makes the game great. 
Manfred notes that MLB teams spent a combined $1.7 billion in the month of November, which further proves that owners can spend if they want to. All that money was spent in large part because the CBA was about to expire, so teams had to get all the kinks ironed out in their contracts before free agency froze. The result was an exciting month, especially the last few days. 
Many experts are saying not to worry — that a delay in anything is highly unlikely. Hopefully they are correct, because the very last thing MLB needs right now is another shortened or even cancelled season.
For now, however, both sides are at an impasse. Buckle up, everyone — this might take a while.