Learn about and experience Chanukah at upcoming JSO event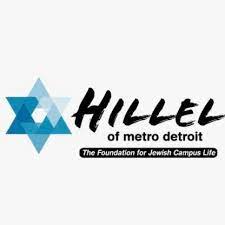 The Jewish Student Organization (JSO) will be hosting a party on Nov. 29 from 3 to 5 p.m. to celebrate the Jewish holiday of Chanukah. This event will be taking place in the Lake Superior Room of the Oakland Center.
Students can expect to eat traditional Jewish foods, partake in cookie decorating and engage in a dreidel tournament. Participants will also be able to sing prayers and learn about the story of Chanukah. Everyone is welcome to attend this celebration.
"The Jewish Student Organization is in connection with the Hillel of Metro Detroit," Alissa Bandalene, president of JSO, said. "What we do is we provide a safe space on campus for students who are Jewish as well as anyone who wants to learn about Jewish culture, religion and traditions. We throw events and programs not only educating about the Jewish holidays, traditions and experiences, but also celebrating them and having fun."
For JSO, the significance of this event is to celebrate the holiday of Chanukah in person and share it with the students of OU.
"To be able to do something in person after the incredibly difficult years we've just been through," Bandalene said. "Also to welcome anyone in the community that wants to come to celebrate with us."
This event offers students the chance to get more familiar with the organization. In addition, students can learn more about Jewish culture and some background information on Chanukah.
"It offers them an opportunity to learn more about this organization," Lily Hooberman, vice president of the Jewish Student Organization, said. "They are able to learn more about the history of Chanukah and can make new friends and create memories. They can gain a new experience about how Chanukah is celebrated and how they're able to interact with other cultures."
Several different Jewish cultural foods will be provided that students who are not Jewish or familiar with Jewish culture may not have experienced before. Some of these foods include traditional Chanukah foods such as latkes and kugel.
"There's going to be many different types of Jewish foods such as kugel which is like noodles with fruit in it," Hooberman said. "There is another food called latkes which is like a fried potato pancake that you can dip in applesauce and sour cream. It's really good."
Participants will also be partaking in a dreidel tournament. Bandalene describes a dreidel as a spinning top that you twist at the top to make it spin. There are four sides to a dreidel, with each side encompassing a Jewish letter on it. Each letter has its own meaning that tells a player what to do. Little bags of chocolate gold coins, otherwise known as gelt, are put into the middle, and it's a game of whether you take or lose some.
JSO strives to put on events where people can become involved and have a good time. Anyone interested in attending this celebration of Chanukah or future events presented by this organization is encouraged to visit LINKTR.EE/HMDET or JSO.