Student newspapers seeing considerable uptick in readership this fall
Given the shifting landscape of higher education, event coverage and campus news, journalism is more important than ever for college campuses, and is in high demand across a number of Michigan colleges and universities this year. 
The Oakland Post, CM Life from Central Michigan University and The South End from Wayne State University (WSU) have all seen trends of more newsworthy stories being published and engagement being at an all time high.
With the way news has changed and the world has shifted, page views on websites and social media engagement are critically important metrics for news organizations. For college newspapers, utilizing Facebook, Instagram and Twitter to reach target audiences has become more a priority than printing physical newspapers.
"Who knows? This time next year, we might have no print product, all of our stuff will be online," Michael Livingston, Editor-in-Chief of CM Life said. "Social media, it's no secret, is the place people get their news — so the more we optimize it for people, the more we make it easily accessible. That's how you get the stories out nowadays, it's not putting it on the cover of the newspaper, it's pinning it to the top of your Facebook page."
CM Life has always experienced a high number of views on their social media pages, but are now adjusting and coming to terms with physical print copies being less common for the organization.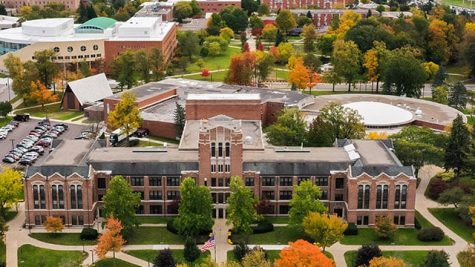 There was a point for CM Life where they were printing physical copies two to three times a week — but last year, it came down to once a month. This shift to less frequent printings allowed for the publication to focus more on their social media to drive engagement to the website. Moving into this semester, CM Life decided to do print copies every two weeks.
CM Life quickly noticed how important social media was, and Facebook is where they receive the most engagement. But, when analyzing their other social platforms, they realized how they can utilize them to the best of their abilities.
"Facebook is definitely a place where we get the most engagement," Livingston said. "Twitter would probably be second. That's mostly students, some faculty, but if we want to use some sort of crowdsourcing or getting student feedback or something like that, we'll usually turn to Twitter. Instagram, of course, is mainly for photos, galleries, things like that."
The Oakland Post has seen page views on their website and engagement on their social media pages at an all time high. Compared to pre-pandemic and pandemic semesters, the page views have been consistently higher than before.
"Page views for The Oakland Post this semester have been remarkable," Tori Coker, marketing director of The Oakland Post said. "From increasing our viewership by 75% between this October and [2020] to hitting our all-time peak in single day viewership at the start of September, people have been looking to this paper for their news lately more than ever before."
For The Oakland Post and their social media engagements, Instagram has taken off more than usual this year. Stepping up their social media presence, they have been able to make this their most impactful platform to drive viewers to their website and articles. On Instagram alone, The Oakland Post has seen a 60% increase in the amount of accounts interacting with their content.
"In addition to the growth we've seen on our website, our socials have been performing remarkably as well," Coker said. "I was recently combing through some analytics on both Facebook and Instagram; on the former, I noticed several upward trends in terms of engagement, such as a 1,518% increase in shares and a 775.5% increase in comments across the past 90 days. Similarly, our Instagram saw a spike of 135% in accounts engaged throughout October compared to September."
As for The South End at WSU, their engagement dropped last year due to the pandemic, and they only published online. This year, they have been able to expand their social media engagements and page views due to the opportunities that have presented themselves with the ability to be in person.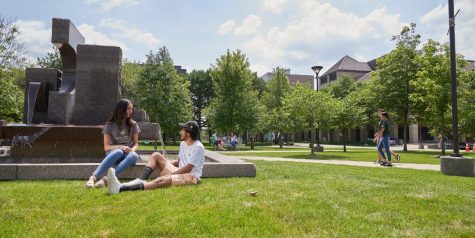 "We've also been able to have more opportunities for in-person event coverage interviews on campus, as well as multimedia opportunities for photo or video on campus," Jenna Prestininzi, Editor-in-Chief of The South End said. "I did notice that we seem to get some more student engagement heading into this fall."
The traffic toward the website has been increasing, resulting in them getting thousands of page views recently. Since The South End has mostly been a digital publication for the past couple years, and only having one print edition each semester, page views are their priority. 
By using social media, they regularly post their articles to promote their website. They use images or graphics to draw the viewers in and get them interested. Their engagement has been highest on their Instagram and Twitter, as that is where students tend to be the most.
"We have daily tweets and Facebook posts that go out on our official platform," Prestininzi said. "Some of our audience members may directly check our website, some may check our social media and see the link which takes them to our stories on our website and that way."
All three newspapers discussed their increase in engagement is directly linked to the amount of news that has been happening on their campuses. This has impacted student newspapers this year, making them more relevant to people within the communities and became more of an interest to students.
With The Oakland Post covering hard news events like the faculty contract negotiations, the COVID-19 vaccine mandate and Oakland University Student Congress special election alongside interesting opinion pieces about Taylor Swift or Harry and Meghan Markle, there truly is something for everyone to read.
"I think the salience of news as of late has played a big part in the sharp uptick the Post has seen in viewership," Coker said. "From huge concerns that are unique to our campus — like the faculty negotiations — to national news stemming from the coronavirus and various other political issues, there's more cause all around for something like checking the newspaper to be in the forefront of student's minds."
CM Life has seen the most engagement with stories about their new service provider, Chartwells. They also have been covering student protests and petitions against dining halls, and reporting on investigations about advisors and administrator versus faculty stories. 
"It's important to keep track of, you know, administrative activities, making sure that the university is being transparent with its students, and its faculty, and its entire community," Livingston said.
The South End notices when they are consistently reporting on campus events their page views increase. They have been receiving the most traction on stories about legal issues about the border between WSU and Detroit property.
"At The South End, we have demonstrated a commitment to consistently reporting on news that is relevant to our campus community, and that also includes arts and entertainment and sports coverage," Prestininzi said. "We also highlight the diverse and underrepresented voices among our campus community."
Student newspapers have impacted their college campus communities by providing the information that faculty, staff and students need to know. They have provided content for all their viewers and reported on pressing issues within their college settings. Perhaps the increasing engagement happening with these student newspapers is due to the content they have been publishing becoming more relevant to their readers.