Long time Vice President for Finance and Administration leaves university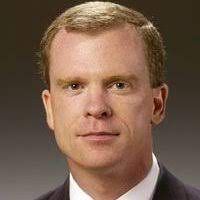 Following a meeting with President Ora Hirsch Pescovitz late last Friday afternoon, Vice President for Finance and Administration John Beaghan is no longer with the university. Pescovitz gave The Post the following statement regarding his departure.
"John Beaghan announced his retirement from Oakland University on Friday, October 22. We wish John all the best in his future endeavors. Plans for a national search will be announced in the coming weeks. In the meantime, Tom LeMarbe has agreed to serve as Interim Vice President for Finance and Administration."
Following his departure, the university has removed his staff page. As of writing, OU Magazine articles including him have been reduced to one. His Linkedin page has been updated to indicate retirement.
Hired in April 2005, Beaghan was coming up on 17 years working as an administrator for the university. Known for his strong personality, he had a reputation for being at the center of some internal office conflict. 
During the 2015-2016 school year, relations between the former VP for Finance and other members of the president's cabinet reached the point where Beaghan was relocated from Wilson Hall to the Public Safety Building and some of his responsibilities were delegated to other administrators.
Over the past couple of years, Beaghan regained some of his responsibilities. As VP for Finance and Administration, he played a significant role in the university's strategy during this summer's faculty contract negotiations. 
His departure came 11 days after his presentation at the Board of Trustees Audit Committee Meeting revealed that the university's net position increased by $71.6 million for fiscal year 2021. It came one day after Pescovitz indicated in her State of the University Address that she had invited the OU Senate Budget Review Committee to work side-by side with administrators to play a more active role in understanding the university's finances.
OU's net assets increased from approximately $357 million to $1,065.7 million during his time as a VP.