Swim & Dive sweeps Xavier
The Oakland University Golden Grizzlies Swim & Dive teams beat the Xavier Musketeers 157-105 (women's) and 155-107 (men's) in a dual meet in Rochester on Oct. 23.
Oakland, in their first combined meet since their opening loss to University of Michigan (U-M), won 20 combined medals to eight as they continue their trek to a ninth straight Horizon League Championship.
The women's team won the second day of back to back competition and earned 10 gold medals to Xavier's four to win the set in convincing fashion. Freshman Jordynn Shipps and Senior and reigning Horizon League Athlete of the Year Susan LaGrand led Oakland with three medals apiece en route to a convincing win over a deep Xavier team.
Five of the eight total gold medal winners for the Women's competition came from Oakland, with Xaviers four medals split between three players — including a pair won by Alexis Worall, who won in the 50 and 100 yard freestyle. Oakland bookended the competition with wins in the 200 yard relay and the 400 yard relay.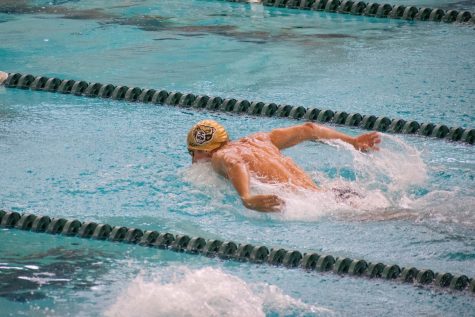 Oakland's men's team were similarly dominant, winning in gold medals 10 to Xavier's four. The 14 gold medals were distributed among nine athletes, five of which went to Oakland, and only Oakland players won multiple gold medals — with the three being Junior Marko Khotynetskyi, Redshirt Junior Christian Bart and Graduate Student Rodolfo Auguilar-Fernandez, all of whom won two.
Xavier proved to be a tough opponent for both teams, as they took the advantage in both silver and bronze medals, including an incredible performance by Xavier's Andrew Martin, who bested the 1,000 yard freestyle with a time of 9:35.86.
Oakland, who has yet to play inner conference this season, is on track to defend their title and win nine straight Horizon League championships.
Oakland swept the weekend against Xavier University and University of Toledo on the way to their second road trip of the season, heading to A-10 Classics in Geneva, Ohio. on Oct. 30 and 31.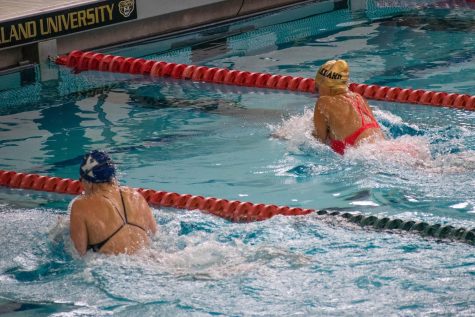 Oakland, who owns a 12.5% winning percentage at the A-10 Classics, looks to improve on their last victory in the tournament — which will feature recent opponents, including U-M and University of Toledo. After their previous loss to Michigan, this will give OU a chance to capitalize on their homestand and sneak a win our of the A-10 and redeem themselves against a fierce early season opponent.
Oakland will then begin four straight home sets, featuring instate rival Eastern Michigan University and Horizon League rival UIC.