The Holidays at Meadow Brook to feature light show, mansion tours
With the holiday season right around the corner, tickets for The Holidays at Meadow Brook are now on sale. The traditional Holiday Walk and sparkling Winter Wonder Lights line the festivities, running from Nov. 26 – Dec. 30.
Unlike the Holiday Walk — which has been going on for 50 years — Winter Wonder Lights is new this year, as attendees have the opportunity to walk the grounds amidst a stunning and immersive light display. Food, concessions and music will add to the environment and get everyone in the holiday spirit.
"Winter Wonder Lights is going to be really exciting," said Marketing and Communications Manager of Meadow Brook Estate, Katie Higgins. "It's super family friendly, great for a date night — it should be a ton of fun for anyone." 
Winter Wonder Lights will also allow visitors to get a brief tour of some of the rooms on the first floor of the mansion.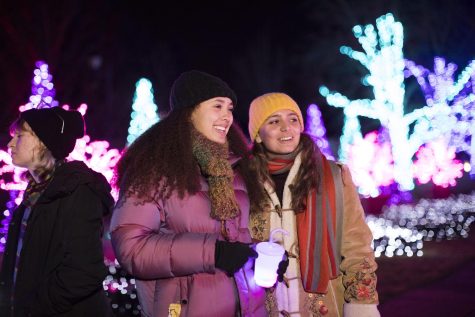 The Holiday Walk, on the other hand, is indoors during the day. Visitors are able to tour the historic mansion (self-guided) as it's decked out for the holidays. According to the Meadow Brook Hall site, there are "more than 50 magnificent trees, flickering fireplaces and lights galore."
"Meadow Brook Hall is a place to connect, to be inspired and enjoy some unique cultural opportunities in our community," Higgins said. "The Holidays at Meadow Brook are both a longstanding tradition for us, and gives us the opportunity to bring more members of the community in through our doors and into our gates than any other time throughout the year." 
According to Higgins, Meadow Brook is expecting 10,000 plus visitors this holiday season — many of whom will be returning, but also welcoming some new faces.
Meadow Brook Hall also provides a unique opportunity for students, as most universities don't have anything comparable.
"For OU students, [Meadow Brook gives them] a sense of place, a sense of purpose behind the university because of course Meadow Brook Hall is the birthplace of the university — the home of Matilda Dodge Wilson and Alfred Wilson, the founders of the [school]" Higgins said. "It's very special, very unique and very tied into the OU student experience."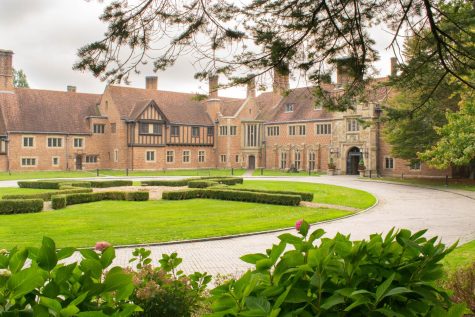 OU students also get a great discount on Meadow Brook attractions. They can go to Holiday Walk for $5 as opposed to $20, and $12 for Winter Wonder Lights.
OU Night at Meadow Brook is another exciting opportunity for students and the OU community at large — where students, faculty, staff and alumni get a discounted rate for family and friends. OU Nights are scheduled for Thursday, Dec. 2 and Thursday, Dec. 16 for Winter Wonder Lights, and Thursday, Dec. 19 for the Holiday Walk. 
Meadow Brook is also hiring seasonal employees for the holiday's. These positions include Seasonal Visitor Services Assistant and Operations and Grounds assistants.
For both the Holiday Walk and Winter Wonder Lights, facial coverings are required indoors as a COVID-19 precaution. For more information on The Holidays at Meadow Brook or job openings, visit their website.