Faculty contract expires, fall semester delayed until new agreement is reached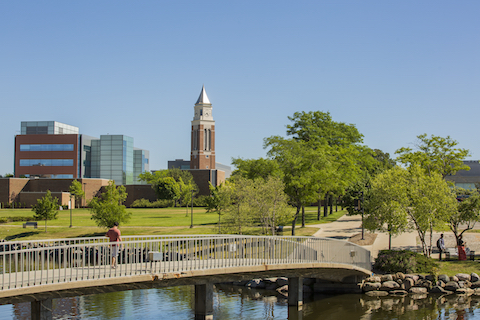 As of 1:00 a.m. Thursday the Oakland University Chapter of the American Association of University Professors (OU AAUP) has called for a "work stoppage effective immediately." The fall semester is now delayed until an agreement is reached between university administration and the OU AAUP. Faculty are set to begin picketing on campus at 8 a.m. Thursday. Bargaining is set to resume at 10 a.m. Thursday.
After failing to reach an agreement before Tuesday's midnight deadline, the contract was extended a fourth time to midnight Wednesday. The two sides returned to the bargaining table Tuesday at noon and stayed there until 1:00 a.m. this morning, at which point the faculty's contract had expired and the OU AAUP had filed an unfair Labor Practice lawsuit against OU for failing to negotiate the impact the COVID-19 vaccine mandate had on its members.
In a Campus Communication email relayed this morning, OU advised students to "report to classes as scheduled and wait at least 15 minutes to determine whether their instructor will be teaching. Students may also contact their instructors in advance to determine whether classes will be taking place. Students will be responsible for all course content and assignments delivered during and subsequent to the negotiation period."
The communication also made it clear that "While contract talks continue, all University classes, support services, extracurricular activities and other operations will continue on their normal schedules."
Faculty have been encouraged by the union to alert students via the messaging system on Moodle to the delayed start of the semester.