Letter to the editor: OU administration falling short of Matilda Dodge Wilson's vision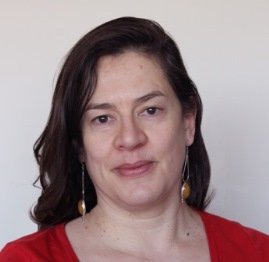 I'm writing to address the troubling issues facing OU. I've been teaching here in the Department of English since 1999. For 22 years, I've had the privilege of learning with talented and inspiring students, staff, and teaching colleagues as we try to create futures that will give ourselves—and future generations—hope and meaning in our lives. 
I was glad to come to OU. I admired the character of our school. We all know that Matilda Dodge Wilson, the university's founder, was a wealthy patron of the arts and a woman who held public office. Before her death, she donated land and money to establish a public university. But we don't always remember Matilda's background. She said, "To attempt great things is to expect great things. Nothing attempted—nothing gained." Matilda's journey was indeed a great one. Her parents emigrated from Germany to Canada. When Matilda was a year old, they moved to Detroit, where her father owned and operated a saloon and her mother ran a boarding house next door. Like most of my students here at OU, Matilda was educated in public schools. She went on to college and became a secretary, one of the few careers open to women in the era. She got a job with John and Horace Dodge in their automotive parts company, and five years after starting there, she married John Dodge, who also came from humble origins. That was in 1907. Over the next thirteen years, the Dodge company grew more successful, leaving Matilda and her family very wealthy. 
Matilda led a full and admirable life. She understood that the American dream is only possible if the deck isn't stacked against working people. Her decision to give back to the people of Michigan was an attempt to provide for future generations, and an acknowledgment that though one family's wealth comes in part from their hard work, it also comes from the support they've received over their lifetime from their community. 
That kind of generosity was OU's model—a belief that through hard work and education, and a careful investment of the resources each person possesses (our time and energy and faith)—we can improve our lives and the world around us. Matilda's actions demonstrated her belief in doing right, being generous, and giving working people a chance. 
Unfortunately, things seem to have changed here at OU since then. The university's promotional materials tell students to "Aspire. Advance. Achieve." Yet the university's administration puts obstacles in the way of all of our abilities to aspire, advance, and achieve. The university has gutted its staff's salary and benefits package by withholding basic cost-of-living raises. It has insulted the staff's union members, who have worked in good faith throughout the pandemic to keep the university running so that students can continue to get an education. 
Now it's doing the same to the faculty union. In this current bargaining year, the administration is playing hard ball, insulting and devaluing the work that I and my colleagues do with proposals that would cut our compensation and drastically reduce our role in decision-making about the academic affairs of the university. What's even worse—tuition and administrative costs have been rising every year since I've been here at OU. I want to help my students get a good education, so that they can aspire, advance, and achieve. Yet under these conditions, it's a wonder that any of us can focus on the work we need to do. We are too demoralized and discouraged.
This matters because faculty routinely do work we aren't asked to do in order to give our students a leg up. Students need real-world experience so they can get jobs when they finish their studies, and thus, we run after-school programs in Pontiac, run prison programs, make gardens to work against climate change, engage with Indigenous peoples of the area to help restore their rights, work as climate activists, mentors. All of this work gives our students experience while also modeling the kind of social change that Matilda founded this university to encourage. 
We all know we have a problem in this country. The concentration of wealth has been moving upward over the last 41 years. According to a Time magazine headline: "The Top 1% of Americans Have Taken $50 Trillion From the Bottom 90%—And That's Made the U.S. Less Secure." This is not what Matilda Wilson envisioned for the people of Michigan. This is not the way to educate people, not the way to present a model of fairness to those who are working as hard as they can to better their lives. OU was not founded on the corporate model of delivering wealth to shareholders.
I don't think Matilda Wilson would be pleased with the way OU is treating the people it's supposed to support. Let us do the work we've dedicated our lives to, and let us do it with dignity. I call on OU's administration to reexamine its role in the educational mission. Support the faculty and staff, stop administrative bloat, and stop raising tuition year after year after year.
This letter to the editor was submitted by Annette Gilson. Letters to the editor can be submitted to [email protected].