OU student employees are again able to work 25 hours per week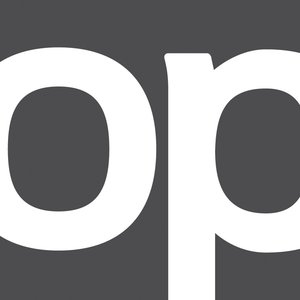 Oakland University students are back on campus and ready to start their school year schedule filled with classes, clubs, and work. Twelve days ago, however, an email from financial aid put many student employees and employers into a state of temporary panic.
On Aug. 22, student employee supervisors were abruptly notified by email that student employees would only be allowed to work a maximum of 20 hours instead of 25, leaving many employees and supervisors puzzle and frustrated.
The Oakland Post published an editorial five days later (in its Aug. 27 issue) asking for transparency from the university when it comes to such important decisions regarding student employees.
The next day, Aug. 28, the decision was reversed.
Students voice concerns
Many student employees enjoy the convenience of working for the university, but when working hours were suddenly reduced, this presented many different financial and scheduling problems for students. Such was the case for junior James Buzzo.
Buzzo works for the Resident Housing Association and as a Program Assistant of Fitness at the Campus Recreation Center. Working for two different employers on campus, Buzzo has had to manage his time and schedules very carefully.
Like many others, Buzzo was not pleased after hearing of the initial reduction of hours.      
"I thought it was very abrupt," said Buzzo. "It didn't seem planned out or have a student perspective."
Adjusting to regulations
All of these changes were made to stay in accordance to the
Affordable Care Act, according to Associate Vice President of Human Resources Ron Watson and Director of Financial Aid Cindy Hermsen.
"We just want to make sure we are doing it correctly," said Watson.
Both Watson and Hermsen said they had taken part in meetings with outside consultants and general council to get a better understanding of what changes will be made to employment at the university.
"What this really means is that we have to track hours across campus," said Watson. "We have to be able to track it because the government considers full time employees anyone on average who works over 30 hours a week."
Benefits are not currently offered to students, casuals, temporaries, adjuncts, and graduate assistants, according to Watson.
With these new employment requirements put in place by the Affordable Care Act, the university is now obligated to do several things, Watson said.
Watson described the threshold of employment at Oakland University, stating that 95 percent of employees are  considered full-time; 5 percent are not.
If someone within that five percent works over 30 hours per week and does not receive benefits, they are eligible to purchase health insurance through the government exchange. If the individual qualifies for an exchange but can't afford it, the university could be taxed up to $2,000 per individual, Watson said.
If more than 5 percent of the employees are eligible for full benefits and are going to the exchange or marketplace to purchase health insurance, the university could be taxed for every employee on campus, which could add up to be a few million dollars, according to Watson.
Exemptions for some
Measures are being taken by the government and other groups to exclude students from these government regulations.
In May, the government excluded federally funded work-study students excluded from tracking, according to Watson.
"We have about 150 of those students, so those students are completely excluded from the Affordable Health Care provisions," said Hermsen.
But regular student employees are not excluded by these regulations, according to Watson. However, he pointed out that a bill titled "Student Worker Exemption Act of 2014," has been submitted to Congress to exempt student workers from the Internal Revenue Code of 1986.
Demand for change
Senior Vice President of the American Council on Education (ACE) Terry W. Hartle expressed his concern in a letter to Congressman Mark Meadows, a Republican from North Carolina in support of the bill, he states the biggest concern he and others have if students were not exempt from this legislation.
"As a result the mandate could force institutions to choose between ensuring that some needy students have sufficient work opportunities to pay for school versus limiting student work hours to avoid additional health insurance costs," Hartle wrote.
ACE Public Affairs Associate Kelli Meyer wrote in an email that ACE was included in a group of seven higher education associations involved in the letter. They include: the American Association of Community Colleges, the American Association of State Colleges and Universities, the Association of American Universities, the Association of Governing Boards of Universities and Colleges, the Association of Public and Land-grant Universities, the College and University Professional Association for Human Resources, and the National Association of Independent Colleges and Universities.
Watson said it would be difficult, seeing that many students have more than one job on campus and that averages will have to be calculated.
"It's been a challenge in getting us to make sure we have all the reporting capabilities," Watson said. However, he said that financial aid will be working to communicate the changes effectively to students. "Hindsight is twenty-twenty. Next time we will try to be better on the communication."
Students with questions regarding their financial aid or employment hours can visit http://www.oakland.edu/financialservices for more information.