Distinguished OU Faculty Bob and Jane Eberwein Celebrate 50th Wedding Anniversary
They taught at OU for 38 years — Bob focusing on 18th Century Literature, serving as chair of the English Department and eventually pioneering the Film program, and Jane leaning more toward American Literature, creating an American Studies concentration and working in the Provost's office.
Working alongside one another in an English department that was referred to as the "most harmonious department" at the time, Bob and Jane Eberwein began dating in November of 1970 after developing a friendship, and tied the knot on July 10th, 1971.
"We were among six new hires in the English department [in 1969]," Jane said. "We were introduced in the Oakland Room in the Oakland Center by one of our colleagues — we both remember that day having gone over for coffee."
The now couple worked down the hall from one another in Wilson Hall. Bob would even look after the plants in Jane's office and once they began dating, it only took a few weeks for him to propose.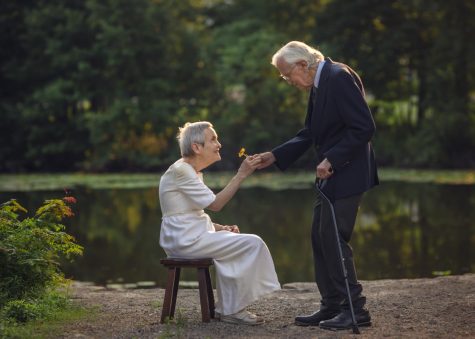 Having their wedding reception at the clubhouse on Meadowbrook Estate seemed the perfect venue selection, and Jane mentioned the event was "very much an Oakland University production."
"It was just so beautiful — the estate and grounds," Jane said. "A lot of Oakland faculty members were part of the scene."
Around the time Bob and Jane began working at OU, campus was certainly smaller, but they've been able to watch it grow over the years.
Circa 1969, North and South Foundation were on campus, along with Dodge Hall, Hannah Hall, Kresge Library, among a number of residence halls. The couple watched the additions of Varner Hall, O'Dowd Hall and others as OU continued to flourish.
Bob and Jane retired in 2007, having made quite the impact on campus. The people they met at OU were the highlight of their nearly 40 years as faculty.
"Some of the students are still our lifetime friends," Jane said sincerely. "We're very fortunate that way — these people have been the most important to us."
As they celebrated their 50th wedding anniversary this year, Bob and Jane's neighbor and Master Portrait Artist, Marla Michele Must, was inspired to photograph the couple.
"I've lived across the street from them for ten years, and they're just so endearing," she said. "The way they take care of each other and walk arm-in-arm around the neighborhood every day — they're a very special couple."
After all their years together, Bob and Jane continue to support, encourage and love one another — and it all began right here on OU's campus.
"Jane's just so loveable," Bob said. "She's the smartest human being I've ever met — everything she says is wonderful."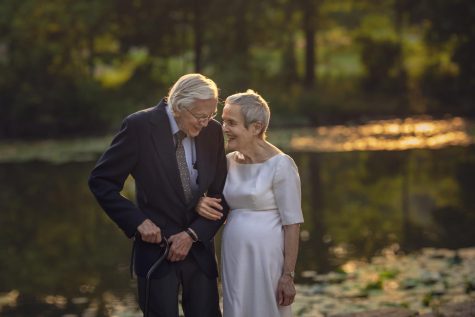 When photographing Bob & Jane, Must admired their natural connection. Capturing the moment was easy, since "all [she] had to do was ask that they look in each other's eyes."
"As soon as they gaze into each other's eyes you can see just how natural, beautiful and true their connection is — how much love they have for one another," she said.
In the end, Bob had one main piece of marital advice: "marry the right person," he said. It seems they've certainly done just that.