Life coach encourages us to be our authentic selves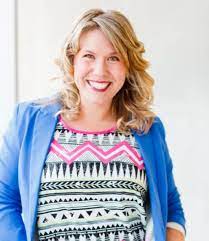 The future is important. Sometimes it drives us crazy trying to figure everything out and have all the answers. It's important to remember you don't have to have all the answers right now, and that it's okay to just explore, according to life coach Tori Stevens. 
Oakland University hosted an online presentation encapsulating the idea of exploring, authentication and fulfillment with Stevens on Wednesday, Apr. 8. 
Stevens is a life coach that specializes in leadership and speaking. She graduated from Central Michigan University with a bachelor in communication and a masters in educational leadership. Notably, Stevens has conducted over 12,000 candidate interviews, hired over 2,000 individuals and managed over 1,200 people in corporate and higher education throughout her 13 year career. 
EvolYOUtion was founded by Stevens in 2018, and the goal of the company is to nourish individual learning styles and natural character traits, while also creating interpersonal business relationships. 
Initially, Stevens lived in Michigan, but she grew tired of the winters. She packed up her stuff and moved to Charlotte, North Carolina without a job lined up or any place to live. Sometimes doing spontaneous things like moving without any plan is what sets you forward in your life. Movement can start your journey no matter how unconventional it may seem, according to Stevens.
"Within 48 hours, I came to Charlotte without ever having been here, got a phone call saying that I applied to a job six months ago that I didn't remember and had a place to live," Stevens said. "The world will show up for you if you choose to show up for the world first." 
Stevens explained that she does not care much for repetition and things that do not fill her up as a human being. 
"I am totally a job hopper," Stevens said. "I've had 12 different jobs at 10 different companies." 
During her time as an undergraduate at Central Michigan University, Stevens initially wanted to major in human resources. 
"I was supposed to be a human resource major," Stevens said. " About two and a half years in I realized that this isn't getting to the center of what I want to do from a human perspective. So my major became communications and my minor is business management."
After Stevens obtained her Bachelors, she worked as an admissions representative for Davenport University. However, the 2008 recession provided an opportunity for her to start understanding why and how she could help others find and express themselves for a job. 
"I very much learned how to ask a series of why questions so it's not what you do but why you do what you do," Stevens said. "That's what I work towards when it comes to engaging with individuals."
After she had found her love for working with students and building up transferable skills based off of an individual's authentic self,  Stevens went back to obtain her masters in educational leadership.
"I would teach people how to articulate themselves and own their transferable skills regardless what experience it was coming from because [we all] have so much knowledge and information to give," Stevens said.