Award-winning composer shares process in musical composition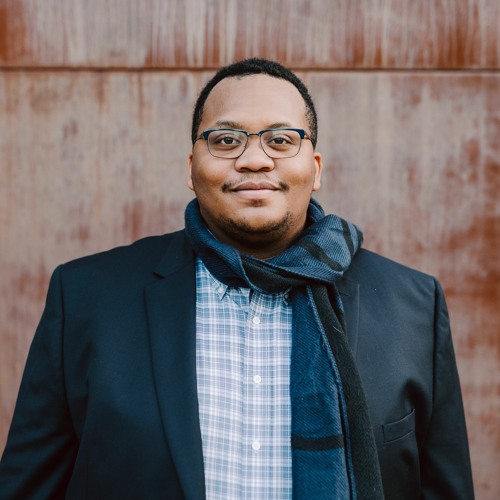 Oakland University's School of Music, Theatre and Dance invited leading composer and musician Kevin Day to talk about his recent pieces and process in musical composition on Tuesday, Mar 1. 
Day is a composer, multi-instrumentalist and producer. His music combines influences from jazz, minimalism, Latin music, fusion and contemporary classical. His primary instruments include euphonium, tuba and jazz piano. 
Winner of the BMI Student Composer Award and other musical honors, Day has composed over 150 pieces and has performed in numerous countries including Austria and Japan. His composed pieces have been performed by multiple national and international level symphony orchestras, including the Fresno Philharmonic. 
Currently, Day is getting his Master of Music in Composition Degree at the University of Georgia. He received his Bachelor of Music Degree in Tuba/Euphonium Performance from Texas Christian University (TCU). 
During his conversation with OU, Day reminisced about his childhood and considered what factors influenced him in both his compositional writing and musicality. 
Born in 1996, Day was raised in Arlington, Texas where he was creatively influenced by both his parents. His dad was a well-known hip-hop producer in the late 1980s, and his mom was a prominent gospel singer. 
"Before I joined the band as a euphonium player, I was sort of involved a lot with Gospel music," Day said. " I was a church musician and a jazz musician on piano before I joined the band." 
In grade school, Day formally joined the band as both a euphonium and tuba player. He spent his weekdays playing with his school and on the weekend he traveled with his family to play jazz and gospel music. 
"I was learning two different worlds completely and I was involved in two different worlds," Day said. " Up until college those two worlds never came together in any way, but eventually I began embracing all parts of my upbringing and experience." 
In terms of composition, Day learned much of his beginning concepts from his dad who produced hip-hop beats. He did not get into classical composition until much later in his life. 
"My dad being a producer, he showed me how to create a beat, groove and a baseline and then layer things on top of that like cords and the melody," Day said. 
Day wrote much of his own compositions in high school. He practiced writing for his friends and took influence from artists he listened to at the time such as Thelonious Monk. 
"I was writing for my colleagues at the time just to try small things until sort of getting into the band world after that through my time at TCU," Day said. 
Day shared one of his most recent compositions titled "Ignition" which was commissioned by the BSO Low Brass. 
"That was a reworking of a tuba/euphonium piece of mine also called "Ignition" that different people have played at this point," Day said. " I decided to take back a lot of the notes that were in that arrangement and try to make it a more concise version." 
Day also provided a sneak-peek to his "Concerto" which is expected premiere in September by the University of Georgia's Hodgson Wind Ensemble. There are five movements in the Concerto with movements two and three being tributes to his mom and dad. 
"It's a piece that is intentionally bringing in my upbringing as a Gospel and Jazz piano player and really infusing it with this classical contemporary wind band medium," Day said.