SLLB to present live Q&A with 'Hamilton' star Javier Muñoz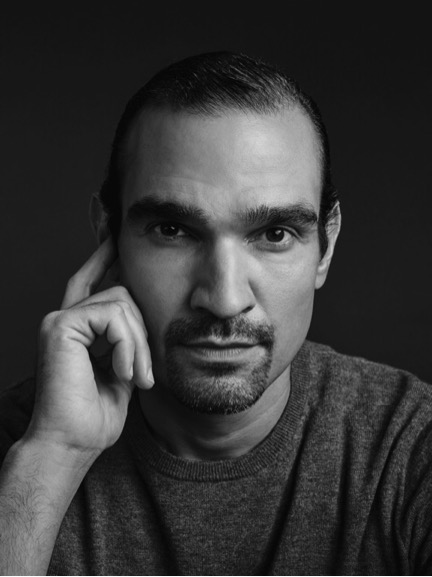 The man who was dubbed "The Sexy Hamilton" by Stephen Colbert, Javier Muñoz, will be doing an hour-long Q&A with the Student Life Lecture Board (SLLB).
Muñoz has worked in television, movies and theater, and most famously took over for Lin-Manuel Miranda as the lead in Broadway's "Hamilton" in 2016. 
Outside of his work on stages, sets and shoots, Muñoz is an activist for LGBTQIA+ rights. Muñoz uses his platform to fight to end HIV/AIDS and was honored with the OUT100 Breakout of the Year award in 2016, as well as the Howard Ashman Award by the Gay Men's Health Crisis (GMHC).
Muñoz has a personal connection to the HIV/AIDS fight, as well as fighting cancer. He has overcome diagnoses of cancer in 2015 and HIV in 2002.
"[Javier] is a survivor of HIV and cancer, and has overcome it with resilience," said Jean Ann Miller, SLLB advisor and senior director at the Office for Student Involvement. "And he's been so successful."
The event takes place on Wednesday, March 10, which coincides with Pride Month. The Gender and Sexuality Center (GSC) will kick off Pride Month with the 2nd Annual Tim Larrabee Memorial Lecture feat. Peppermint and Sasha Velour the day before on March 9. 
SLLB has worked with the GSC and the Center for Multicultural Initiatives (CMI) to procure a wide-ranging list of questions. After running the Keke Palmer lecture, SLLB Student Chair Drake Lambright and Miller learned a valuable lesson — too many questions is much better than not enough.
"Even though I felt really confident going into it … we ran out of pre-approved questions about halfway through," Lambright said. "Going into this lecture, it's about being a lot more prepared."
Lambright, who moderated the Palmer event, will also be moderating the Muñoz lecture, working off a list of questions and her own research. 
"The really cool thing about celebrities is they have done millions of interviews," Lambright said. "I've been going through a lot of interviews and seeing the different things he gets asked and he shares — I'm looking for patterns and building questions off of that." 
SLLB has worked for approximately 30 years at bringing interesting speakers to campus. Part of the challenge of choosing a speaker is the balance between an interesting speaker and someone people want to see. Part of that is choosing diverse people from lecture to lecture. 
"We want to make sure that the representation of diversity, equity and inclusion is there throughout the choices of Student Life Lecture Board," Miller said. "We look at who we've had in past years and going forward we represent a very diverse selection of speakers."
Lambright and Miller both believe that Muñoz is a great fit for the live Q&A format.
"If you hear him speak, he's super personable and a very kind person," Lambright said. "I think when people watch it, they're going to see a lot of those qualities that we saw in him — he's very down to Earth and will talk about anything. He's funny, he's open-minded and he has a lot of depth and insight on some topics."