North Star Reach Volunteers raise autism awareness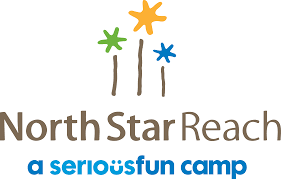 Oakland University's North Star Reach Volunteers hosted a brief online meeting Tuesday, Feb. 9 which featured Marissa Gawel, a recruiter for University of Pediatricians. 
The North Star Reach Volunteers (NSRVS) is a non-profit organization that has served children with chronic and life-threatening health challenges. OU has been one of the three major NSRVS chapters located in the Great Lakes Region. 
OU's chapter hoped to assist NSR in volunteer and fundraising opportunities. NSR partnered with Gawel from the University of Pediatricians to provide awareness and opportunities for students looking to help children with autism. 
"We are part of University of Pediatricians … specifically the autism branch," Gawel said. "Our autism center has been around for a little over 10 years and we have branches in both the Novi and Macomb areas." 
University of Pediatricians was founded in 2008 by Dr. Diane Chugani, with the support of both Wayne State University School of Medicine Department of Pediatrics and Children's Hospital of Michigan. 
"We vary with the number of [autism] cases we take in, but I want to say that right now we probably have a combined total of 60 cases and we have intakes which means they are in the process of starting services," Gawel said.  
Services at the University of Pediatricians Autism Center included assessments available for families as well as treatment and support for children with autism spectrum disorder (ASD). 
Gawel then went on to discuss the employment opportunity for students interested in becoming an Applied Behavior Analysis (ABA) Technician specifically those that want to work with children with autism. 
"I really want to reach out to students because the job of the ABA technician is working one-on-one with a child with autism and working on different aspects of their treatment plan," Gawel said. 
Students interested in becoming an ABA technician would work on programming and building skill sets the child needs to build up or assisting a child in meeting goals in order to be reaching milestones that their peers are. 
"Some of these programs include fine motor functioning or gross motor which is the larger muscles such as practicing clapping or hugging," Gawel said. "We also work on behavior reduction, so you might be running behavior plans." 
An ABA technician is one of the few positions in which students can do clinical work. The experience from clinical work allows students to be able to get involved with therapy and working alongside with other professionals. 
"It is really good experience to have in the field and we provide paid training," Gawel said.
She also mentioned that the experience would look great on applications and resumes for students. The requirements to be an applicant consists of being over 18-years-old and having a GED. They also looked for applicants to be experienced with children, though that is not required. 
Applicants chosen can be trained online for the duration of two weeks and receive pay for that training as well as additional pay after certification. 
"Typically staff trains for two weeks and will not become independent until after certification," Gawel said.
The training targeted specific aspects of ABA therapy in order to meet the different needs of children seeking services. 
The employment opportunity is flexible in hours and students can learn more about the application process on the University of Pediatricians website. Students can also learn more about volunteer and fundraising opportunities with NSRSV on their website.