The Townsend family: the golden genes
For Trey Townsend, coming to Oakland University to play basketball was always a goal.
"In all honesty, I've always wanted to go to Oakland," Townsend said in a self-authored article on GoldenGrizzlies.com. "It goes all the way back to when I was just a little runt with a basketball in my hands. I guess you could say, it's in the genes."
Both of his parents played basketball at Oakland. His father Skip played under Head Coach Greg Kampe, who still leads the men's basketball program in 2021.
"Skip was a pure center, he was 6'8" and worked in the post, where Trey works more on the perimeter," Kampe said.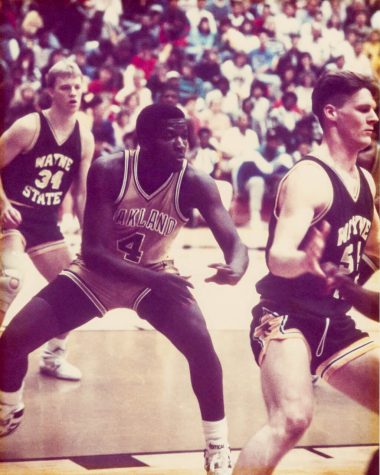 For most of high school, Trey would play multiple positions, whatever the team needed. He mostly stuck with playing the two guard, small forward or power forward position.
According to Trey, it was a "funny" turn of events that he wound up playing the same position as his dad.
The Golden Grizzly ties run even deeper than just Trey's parents. His brother Zach is committed to playing for Oakland University's men's soccer team, after he graduates high school in the spring.
"We recruited Zach because he stands for everything we look for in an Oakland soccer player, and he most importantly bleeds black and gold," Head Coach Eric Pogue said via email. "We love that Zach really wanted to come to Oakland and create his own chapter in the Townsend family legacy at Oakland University, this one on the soccer pitch." 
Trey played basketball in the area, at Oxford High School, where Zach still plays soccer. During his senior year, he was invited to watch Oakland vs. Rochester, where Kampe made him an official offer.
After shortly mulling his offers, Trey decided to play for the team he had been watching since he was a toddler.
"It was quite a no-brainer," Trey said. "I had always wanted to play basketball here, so the moment I realized that it was a real possibility was when I felt like I could compete here and play at the division I level."
Trey earned minutes quickly at the beginning of the season. Kampe said his rebounding stuck out the most.
"Trey and [Dan] Oladapo are our two best rebounders," Kampe said. "He earned those minutes."
Not only did he earn minutes, he earned a starting spot. Fourteen games into the season, Trey has become a bonafide starter. He has started every game for the Golden Grizzlies.
Regarding his own growth, Trey believes he's improved the most physically. As an undersized forward with guard-like skills, he has been trying to bulk up to improve his inside game. 
"I've grown the most physically," he said. "I've done a lot more weight training, my diet has changed and I've just been eating a lot more and getting bigger to compete at this level."
Trey and Zach are both 6-feet-5-inches tall, and at one point, Trey felt Zach might stick with basketball.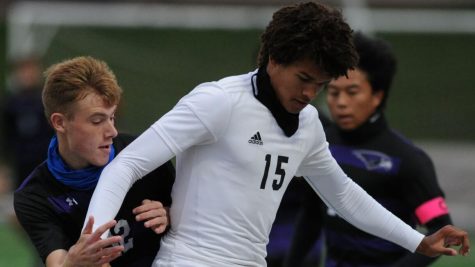 "I was kind of hoping that he would stick with basketball and then maybe play basketball here, because I'm a very family-oriented guy," Trey said. "Having him on campus will be cool, just to see him progress and watch his games whenever they're here."
Trey is already gaining league-wide attention on the basketball court, and like his brother, Pogue believes Zach has the potential to gain the same attention on the pitch.
"Zach has all the tangible and intangible qualities to be not only an all-league selection one day, but receive many other accolades regionally and nationally when he reaches his full potential through his hard work, effort and dedication," Pogue said via email.
Both Kampe and Pogue noted the ease in recruiting someone who already is familiar with Oakland and has a desire to wear the black and gold.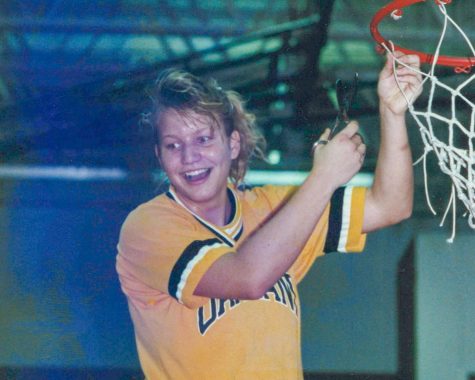 "When we were doing research on Zach — talking to his basketball coach, his school counselor, his strength coach, his teachers, his high school soccer coaches and his club soccer coaches — they all said the same thing, 'great kid, tremendous student, world class family, immense potential, humble & hungry,'" Pogue said. "That says it all, we are very excited to see Zach suit up in Oakland black & gold this fall"
With two months remaining before the Horizon League tournament, Trey is focused on improving his physicality and achieving his personal goals, which coincides with team success.
"I just want to help the team as much as I can in any way," he said. "Then, we'll see where that leads to — maybe some accolades or something, but just helping the team out in any way I could is my main goal individually."