Varner Hall renovation, expansion unanimously approved for 2021
Varner Hall will have its first major renovation in 2021, after the Board of Trustees (BOT) unanimously approved the construction on Monday, Dec. 7.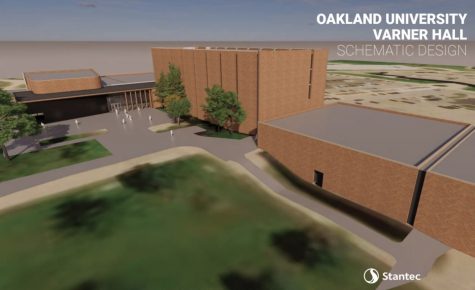 "The renovation and expansion of Varner Hall has been a long time desire and need of Oakland University, especially for the college of arts and sciences," BOT Treasurer John Beaghan said. 
This is Varner Hall's first major renovation and expansion since it was built more than 50 years ago. Beaghan proposed a $45 million renovation budget, along with Michelle Piskulich, interim executive vice president for academic affairs and provost and project architect Michael Decoster.       
Piskulich is focused on the hall's history and purpose. The building is currently home to "the school of music, theatre and dance, the departments of political science, history, sociology, anthropology, social work and criminal justice." 
The building has also become a community outlet, housing "two major performance spaces," according to Piskulich.                       
Decoster, who works at Stantec architecture, has three main objectives for Varner Hall — complete any deferred maintenance, upgrade technology and improve functionality for students and faculty. 
Varner Hall will have new windows, roof repairs, improved energy efficiency, an updated electrical system and new finishes on the flooring, ceiling and walls.
This will also involve two additions — on the south near the recital hall and west side near Elliot Hall. The majority of the updates will take place on the first and second floors, according to Decoster.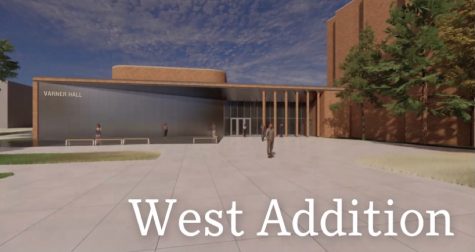 On the first floor, the additions will include more storage, shop space, a community area for guests outside of the recital hall and updated restrooms on the first floor.
Moving to the second floor, there will be a new control room, which will divide performance spaces more effectively. 
"[The control room] will separate mechanical space from the actual performance space to help improve the acoustics… and also improve the safety in the control room." Decoster said. 
The third, fourth and fifth floor will have smaller remodels, focusing on offices and music practice rooms. 
The final design is still a work in progress though, according to Beaghan. Trustee Trina Scott and student Amanda Weaver had further suggestions at the meeting. 
"As we continue to [look for] opportunities with suppliers that we consider diverse suppliers, local vendors for this great project," Scott said. 
While Varner Hall is an element of Oakland University, Scott suggested planners should be mindful of the community and support diversity while building. 
Weaver reminded the BOT of the nostalgia the current building has, and students may "appreciate" if the natural area near west entrance could be maintained.
Decoster ensured these comments would be "taken into consideration as [they] further develop the design."
While the Varner Hall renovation is in motion, actual construction won't begin until sometime in 2021, and there is not a projected end date yet.