Student Organic Farmers Club rebrands to 'Growing Grizzlies'
Rachel Yim, Science & Technology Reporter
November 18, 2020
The former Student Organic Farmers Club (SOFC) at Oakland University will be known as the Growing Grizzlies from now on. 
The decision to rebrand was based on the desire to grow membership and to better distinguish themselves from the Campus Student Organic Farm (CSOF).
The CSOF is a community of students, faculty and staff committed to nourishing the local community through exceptional education and community engagement programs and fresh healthy food. Growing over 50 different types of organic produce including food and flowers, its mission is to "build capacity for local food production and access to healthy food through training and fostering collaborations that promote sustainable local food systems."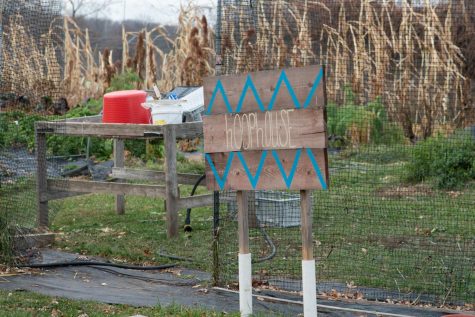 The Growing Grizzlies is a service-oriented club that works directly with the farm. Members of the club volunteer to help distribute produce on campus to students as well as organizing local community projects. They also provide student engagement opportunities on food systems and health.
Noora Neiroukh is the vice president of the Growing Grizzlies. Along with the president of the club, she helps the farm managers organize a variety of community projects throughout the year.
"Club members are only volunteers since the club doesn't get money from the farm and members aren't paid the way that farm managers are," Neiroukh said. "We're in the process of figuring out how we're going to operate this year with COVID-19, especially because there haven't been many volunteers, and it's hard to have a lot of people at the farm at once."
Despite the pandemic, Neiroukh and the members of the club are working hard to continue to support the organic farm. 
While they hope to return to hosting more in-person meetings and activities, they have come up with safe, alternative ways to continue their efforts in maintaining and further developing their diversified farm.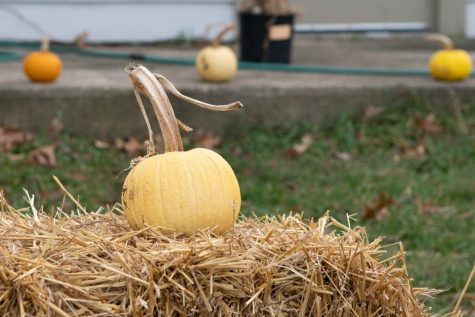 They are planning on working on community projects in the spring, as well as bringing in guest speakers virtually to discuss the importance of a healthy diet and how this can be accomplished by growing fresh, pesticide-free produce.
"We're currently brainstorming for a variety of community project ideas," she said. "We'd love to visit nursing homes and schools to plant vegetables, herbs and flowers when it is safe to do so."
The club members are also planning on providing suggestions and various presentations on how to grow produce to its members through virtual meetings.
"We are not just learning facts or skills, this is a philosophy which can take time to settle in the mind," a member of the Growing Grizzlies said. "It can be more difficult to make our own discoveries than it is to simply be given a formula to memorize, but it is also more stimulating and I'd say more worthwhile."
Giving produce to the OU food pantry, the CSOF strives to provide fresh healthy food to its community as well as various hands-on learning opportunities and an understanding of sustainability and community health.
"I love gardening in the summer and I've always had to research the safest insecticides that pose major health risks," Neiroukh said. "Students have so many opportunities to explore within the club and farm that are incredibly useful and fun."
For more information about student activities, visit the Instagram page @growinggrizzlies or contact [email protected].