Great Lakes Poll explores election, race relations, COVID-19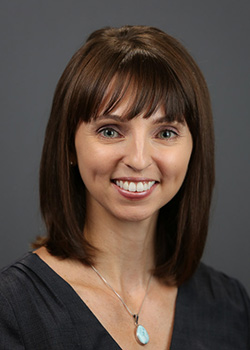 With the 2020 presidential election less than a week away, polling numbers are the main topic of conversation.
Polling numbers, while not determinative, can provide an insight into the way citizens across the U.S. think.
Professor Terri Towner went on sabbatical for the summer and fall semesters to conduct research about the 2020 presidential election. After months of research, the Baldwin Wallace University Great Lakes Poll was released. 
The poll had four releases and covered many hot button issues for the 2020 election — race, COVID-19 and the media. 
Each result has a margin of error to account for the sample size. For Michigan, 1134 people were polled with a 3.2% margin of error, meaning for each result, 3.2% could be added or subtracted, as 1134 people do not represent almost 10 million.  Some specific questions had a higher or lower margin of error as well. 
Four "Great Lake" states were included in the results for each question: Michigan, Ohio, Pennsylvania and Wisconsin. 
"[Baldwin] Wallace is the principal investigator, and they've been conducting this research since 2016," Towner said. "Our main goal is we're interested in whether Ohio, Michigan, Pennsylvania and Wisconsin are still these main battleground states."
In 2016, the midwest was pivotal in the election of Donald Trump as President. In Michigan, Trump won by less than one percentage point. 
There were four iterations of the poll, starting in January. The subsequent three took place in March, September and October. The March poll was pivotal with the presence of COVID-19.
"Our whole poll in March was pretty much all about COVID[-19]," Towner said. 
Voting because of COVID-19 was polled, with 43.3% in Michigan planning on voting in person on election day, 48.9% planned on voting by mail or absentee and 4.2% were unsure. 
In Michigan, 50% of respondents said they strongly disapproved of Trump's handling of COVID-19. Almost 40% of respondents were strongly in flavor or in favor of his handling of the virus, with 8.7% only somewhat disapproving of Trump's COVID-19 response.
As for voting in the presidential election, Michigan participants were in favor of Joe Biden. If the election was that day, 50.2% of participants said they'd vote for Biden. Trump came in at 43.2% and 4.3% of participants were still unsure. 
The Michigan Senate race between John James and Gary Peters was included as well. Forty-eight percent of poll respondents are in favor of Peters, 42.1% would vote for James and 9.9% were still unsure.
For Towner, the groups she is keeping the closest eye on is those unsure respondents. 
"We're still in a tight race on the senatorial, which is something I don't see being covered very much in Michigan," she said. 
After a summer of protests for racial justice, September's poll focused heavily on race relations in the U.S. Michigan was the state in favor of the Black Lives Matter (BLM) movement the most, with 56.7% of respondents either strongly in favor or just in favor of BLM. 
The state was still split, however, with 38.3% of respondents either disapproving or strongly disapproving of BLM. Exactly 5% were unsure.
Questions 29 through 31 related to privilege and the view of white people in rural America. Just over 50% of people in Michigan either agreed or somewhat agreed that "society doesn't understand the challenges faced by whites living in rural communities today." 
However, despite the majority of Michiganders holding that belief, 63.5% of respondents in Michigan agreed or somewhat agreed that "white people in the U.S. have certain advantages because of the color of their skin."
Towner believed the reason Michigan was more split on racial issues is the makeup of the state. Despite having many rural areas across the state, Michigan has more urban areas than the other three states.

According to the U.S. Census, Michigan has more counties with two or more races in the population than Ohio, Pennsylvania and Wisconsin.
"Those rural and urban boundaries have really become blurred as we see some areas that were once considered more rural become more urban," Towner said. "That's why we see a lot of division on these racial questions." 
Overall, the biggest change Towner saw was the shift in support for Donald Trump after the COVID-19 pandemic, especially in relation to Gov. Gretchen Whitmer, who had a 65% approval rating.
"What we see is that we approve of our governor's handling of the crisis much more so than the President of the United States," Towner said. "I have to say I was also surprised to see that 8% difference for Joe Biden, because it was very close in the previous polls."
Towner believed the shift was directly related to the handling of COVID-19, race relations and unrest in the country. 
"When Joe Biden and Kamala Harris have campaigned in Michigan recently, not only have they talked about racial and societal issues, they also of course talked about COVID[-19]," Towner said. "I think that resonates with us."
While the poll is not a determinative tool to guarantee election results, the results do give insight on the mindset of citizens in the U.S. 
Early polls, including this one, have Biden winning Michigan. However, only time will tell if that result will align with the poll, as Hillary Clinton was projected to win Michigan in 2016.