Rashad Williams sets sights on a league title
Four games into conference play in 2020, the men's basketball team received a boost to their lineup when Rashad Williams was granted his waiver from the National Collegiate Athletics Association (NCAA) and was cleared to play.
Williams' first two games as a Golden Grizzly were in Wisconsin against Green Bay and Milwaukee, and both ended in single-digit losses. He scored a combined 24 points in the games.
"Me jumping in the middle of the season last year, not knowing if I was going to be clear to play or not — it put a toll on my mental health," Williams said. 
As the season went on, the sophomore transfer from Cleveland State gained his footing, proven by his 37-point breakout in Detroit against The University of Detroit Mercy (UDM) Titans and their star point guard, Antoine Davis.
From the UDM game on, Williams kept getting buckets. He scored 34 against Northern Kentucky, 28 against Cleveland State and 29 against The University of Illinois-Chicago (UIC).
"Coach [Kampe] and my teammates —they gave me the confidence to do what I needed to do, to make sure I was confident and we could position ourselves to win," he said. 
In the Horizon League Tournament against his former team, the Cleveland State Vikings, Williams was one of four Golden Grizzlies to score double-digits, and the team won 80-59.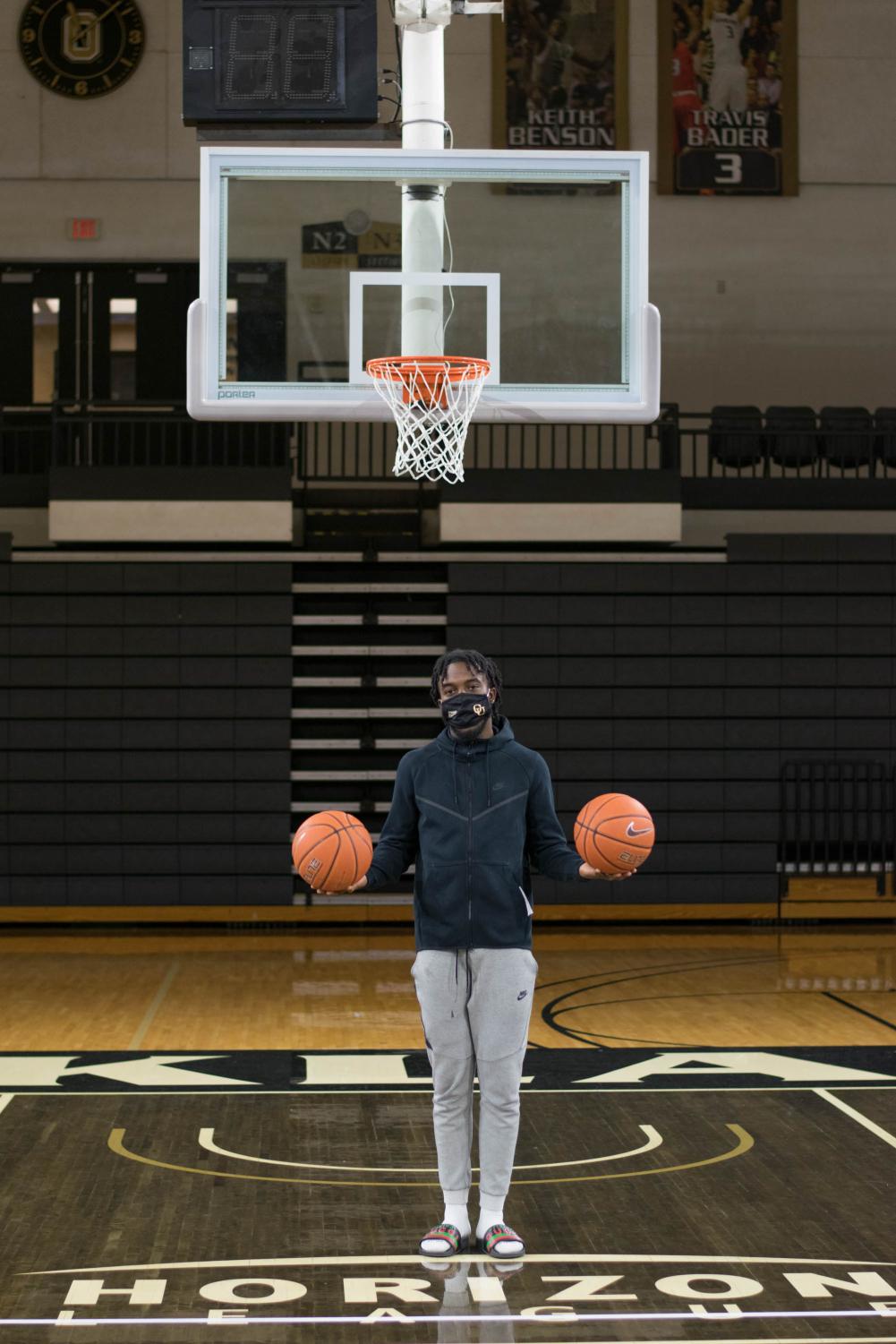 In the quarterfinals, Oakland fell to the Green Bay Phoenix 78-63, ending their season and cutting Williams' goals of a Horizon League title and NCAA Tournament run short. 
Despite a rocky road to the postseason — in which the team took more losses than usual in the conference schedule — Williams felt the people around him uplifted him. 
"[Winning] didn't go that way many times, but the support and everything was there from the guys and everybody else in the offices, they really made it easy," he said.
Williams didn't play enough games to qualify for the season stat leaders on the Horizon League's official website, but had he qualified. He would have been third in the league in scoring last season, averaging 19.5 points per game.
Now, the men's basketball team faces a level of uncertainty and strangeness that has never been seen in the landscape of college basketball. No one knows if the season will start on time, if games will be cut or if the season is put on hold indefinitely, like it was in March. 
"I try to tell the guys that we stay ready so we don't need to get ready," Williams said. "Just to make sure we're still doing what we're supposed to do every day — staying in the gym, staying sharp, watching film, getting in with coaches and keeping our bond tight."
In the midst of the pandemic, the junior team leader is taking on a mentorship role with the new additions to the team. The men's basketball team had two graduations and multiple transfers, so the 2020 roster is half newcomers and half veterans.
"We just kind of try to find little ways to bond with each other so that when we do get on the court, some type of bond translates to winning games," Williams said. "I'm blessed to have these guys to lead and win games with."
Williams' goals remain the same from last year to this year. Last season, Williams hoped to win the Horizon League Tournament and move on to the NCAA Tournament.
The NCAA tournament was eventually cancelled, but Oakland was eliminated almost a week before the pandemic affected all major sports in the U.S.
"The biggest reason I played last year was because I felt like we had a chance with that team to get to the NCAA Tournament, so that's always my number one priority," he said. "Anything I can do to help the team with my own personal abilities, that's a second [priority]."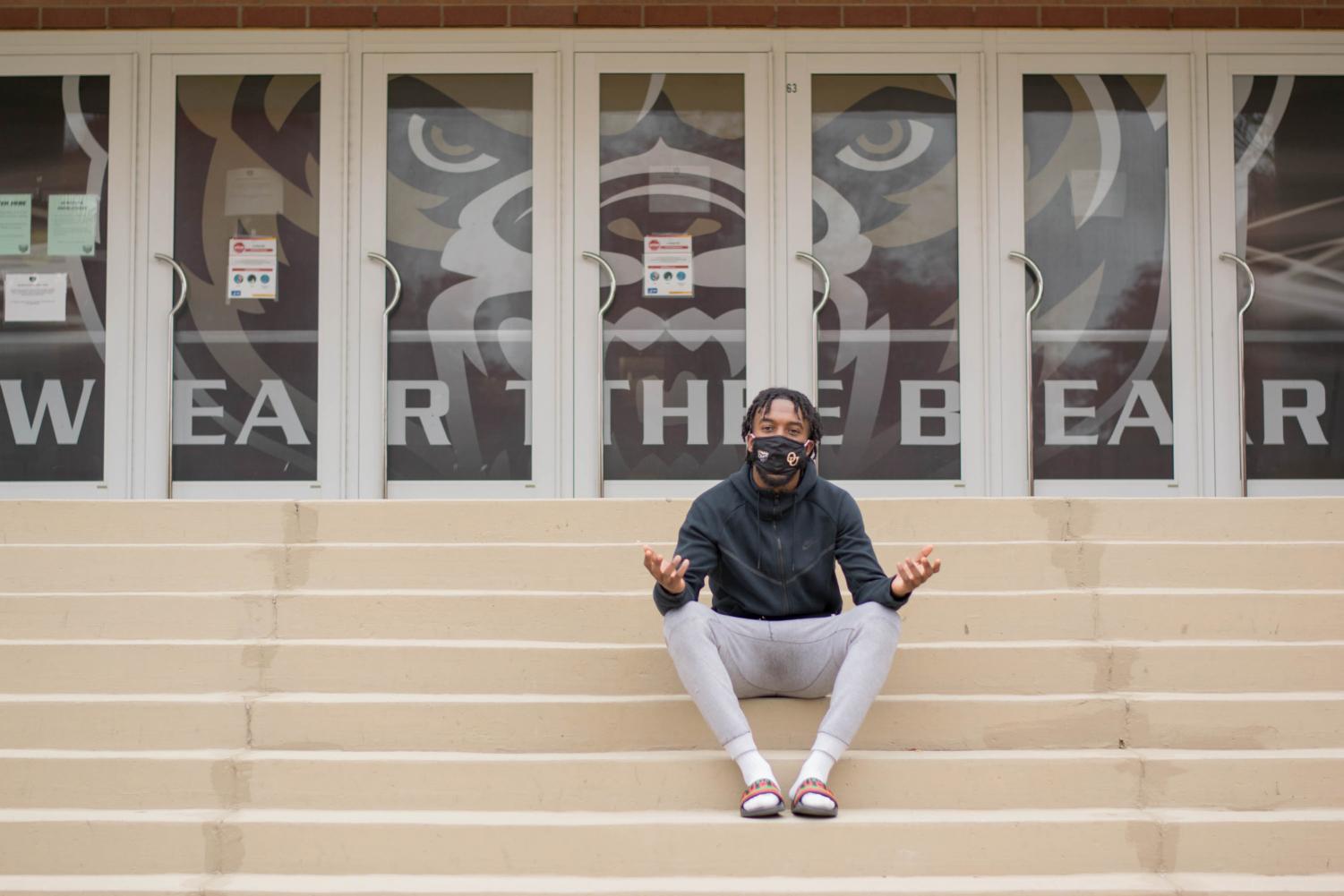 Last season, Williams felt the team "ran out of gas" in the tournament, something he hopes to avoid in the eventual 2021 Horizon League Tournament. 
"We're taking care of our bodies, taking recovery and our strength and conditioning really seriously," he said. "We're just making sure we're overall in good health through everything going on with the pandemic and COVID[-19]."
Along with physical health, mental health during one of the most unique set of obstacles in history is paramount for the Golden Grizzlies. 
One of the reasons Williams transferred from Cleveland State was to be closer to his family. As a big proponent of family, Williams treats his teammates like his family through all of the uncertainties and roadblocks that COVID-19 presented. 
"We are all we have," he said. "There's a lot of crazy things going on in this world, and we're still here living through it all, we're blessed. We're just keeping good vibes, high frequencies, staying happy and being productive."
The men's basketball team is currently unsure of their 2020-2021 season's status but always remains ready to go, according to Williams.