All three Esports teams compete for first time
All three Esports teams competed for the first time starting on Saturday, Sept. 19 after practicing, scrimmaging and competing in show matches.
The League of Legends team competed in the HUE Invitational, the Rocket League team competed in the Collegiate Rocket League (CRL) Qualifiers and the Super Smash Bros. team competed against Eastern Michigan University (EMU) in a show match.
League of Legends
The League team faced off against three teams, including a two-time national champion in Maryville University. The new Golden Grizzlies team had a few weeks to prepare for a team that had years of team-building experience.
"We've been hearing about these teams since we entered college," Kealan McCutcheon said. "You kind of look at it like a movie — you've heard about these teams all your life and you're going up against them now."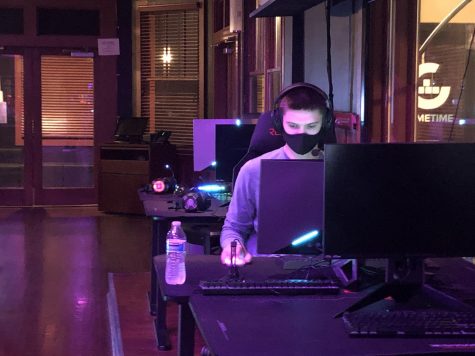 Despite losing all three games in the HUE Invitational, Head Coach Carl Leone saw positives from his team's performance.
"The HUE Invitational is a very prestigious League of Legends event," Leone said. "It's probably the second biggest event of the year. What it did for our team is that it kind of inspired us to get to that level ourselves."
For about 20 minutes, the Golden Grizzlies were leading Arizona State University (ASU) but eventually lost. Leone and the ASU coach were both impressed with Oakland's performance.
The main difference between Oakland and the other schools was simply time.
"I felt as a team we performed really well for how long we've been together," McCutcheon said. "These teams we were up against have been together for a couple years or more, practicing all summer long. We practiced two weeks and then went to the tournament."
The League of Legends team competed in qualifiers on Tuesday, Sept. 29 to fight for seeding in the Collegiate League of Legends tournament. They also competed in the Michigan Esports Conference tournament on Monday, Sept. 28.
Rocket League
The Rocket League team competed in the CRL Qualifiers, finishing with a 3-2 record. The team won their first three matches, then dropped a pivotal fourth match to the University of Michigan, 3-1. After losing to UM, they dropped the final match 2-1 to Kent State University.
"The CRL qualifiers are very difficult to get in to qualify," Leone said. "I think it's 352 teams competing and only eight spots available."
With so few spots available, the team would have to be near perfect to qualify. Leone believed the performance on Sunday, Sept. 20 was not the peak the team could be at.
"U of M is one of the teams we lost to on Sunday, and that's the team we're very familiar with," he said. "I think last Sunday, our showing was not the cap of our potential — I think we can go a lot further than that"
Eddy Azzam, Rocket League player, believes the first round of qualifiers better prepared the team for the future.
"After not being able to qualify, we got a little bit down on ourselves," Azzam said. "I think right now, our heads are in a better space, and we're more prepared."
The most important aspect Azzam took away from the first round of qualifiers was mental fortitude and toughness. The team met with their sports psychologist to prepare for future competitions.
"I feel like we can definitely give it out best and prove to everyone at Oakland that we are here to be a force in the east," Azzam said.
The Rocket League team competed in the second round of CRL Qualifiers on Sunday, Sept. 27, dropping two of their four matches.
Smash Bros.
While the Smash team did not have an official tournament or set of qualifiers to compete in, the team still gained experience against EMU.
EMU does not have an official division I team, so the Golden Grizzlies competed against their club team.
In the end, Oakland came out on top in their one-on-one round robin tournament against the Eagles, 5-4.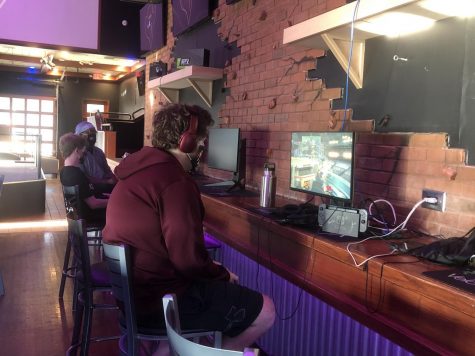 The challenge for Oakland was the match taking place online. The Smash team was recruited based on their in-person skills. The team had to deal with lag from the internet connection, something they weren't accustomed to.
"There's a big difference between the players playing in a local offline tournament as opposed to an online tournament," Leone said. "There's some lag there and so there's significant changes in the strategy when you're playing online and when you're not playing online."
Due to COVID-19 restrictions, the team was forced to play online. EMU's team was accustomed to playing online, which led to a close-fought match between the two squads.
"I think it was a good showing and I think it's promising that we took the match — although it was a lot closer than I had hoped," Leone said.
The Smash team and Leone are looking for more events to come out around Michigan to compete in.