Ten powerful tracks from the Black Lives Matter movement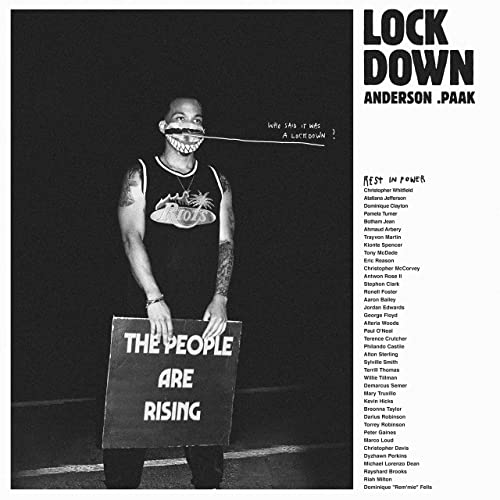 The Black Lives Matter movement exploded in 2020. Activists across the United States scratched and clawed, often putting their wellbeing at risk, to spotlight the inequity in our institutions. 
As a result, systemic racism has entered the forefront of public discourse and stayed there for months now. We've seen solidarity with the movement portrayed in our news, television programs, movies, sports, and perhaps most notably through the work of musicians. 
Recording artists have made it their business to ride this tidal wave of social awareness and revive protest music. Here's 10 powerful tracks that have come out of this year's BLM protests.
"Lockdown" by Anderson .Paak
Anderson .Paak's swift ascension to the top of the hip hop industry has been a socially conscious one. His two major record debuts produced by Dr. Dre "Oxnard" and "Ventura" were packed full of socially aware bangers like "6 Summers" and "King James." So, it was no surprise when .Paak showed up at BLM protests and then wrote the track "Lockdown" about the experience. The track features a gorgeous instrumental in line with the style of .Paak's throwback Motown and West Coast G-Funk inspired sound. A fantastic groove of opening and closing hi-hats, smooth electric bass, soaking wet keys and plucky funk guitars act as the canvas that .Paak layers his cool raspy tenor over. An unmistakably fresh and memorable track full of the lyrical miracle imagery that .Paak brings to the studio time and time again — music fans should go out of their way to experience this song.
"I Am George Floyd" by Lil B
Prolific rap journeymen Lil B brings listeners on board for a seven-minute odyssey through the recent history of American police brutality on his track "I Am George Floyd." Verses of straightforward conversational bars feature an appropriately somber tone as B recalls the names of dozens of high-profile victims of police violence. In between listing names like Trayvon Martin, Eric Garner, Sandra Bland and George Floyd, B declares his solidarity with his community. The honesty of this no-nonsense track is a painful and important reminder of how bad things have been and how much progress still needs to be made.
"South Gotta Change" by Adia Victoria
Nashville's Americana artist Adia Victoria calls upon her knowledge of history and experience as a Black woman in the south to deliver a powerful call to action in her track "South Gotta Change." Inspired by the death of Congressman John Lewis and Martin Luther King's "I've Been to the Mountaintop" speech, Victoria references her faith and intention to carry on past  civil rights movements. A determined chorus featuring lines like "I stood up to the mountain, made the mountain say my name" and "if you're tired of walking, let the children will lead the way," is tastefully belted over a marching drum rhythm and haunting steel pedal guitars. The power of this track is the love Victoria feels for her community in the south. The boldness of the proclamation that she won't give-up the fight is enough to stir patriotism buried in the heart of even the most cynical citizen.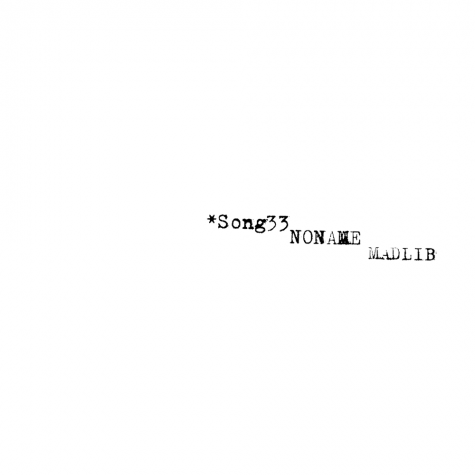 "Song 33" by Noname
Following George Floyd's death, Chicago rapper Noname became an outspoken voice for social justice on Twitter. She used her social media platform to call out politicians and famous members of the Black community for their complacency. Ultimately, this led to high profile rapper J. Cole dissing her in his song "Snow on Tha Bluff." Noname's response came in her eloquent  track, "Song 33." In just over a minute, she masterfully asserts the legitimacy of her power and place as a Black woman in the public discourse by pointing out the hypocrisy in Cole's diss. Noname calls out the patriarchy's desire to erase the voices of women of color, and she refuses to be silenced. Poignantly dense, any feminist or BLM activist could find purpose in Noname's perspective.
"Pinned to the Cross" by Rick Ross featuring Finn Matthews
The husk baritone of rapper Rick Ross cuts through as clear as pouring rain on his track "Pinned to the Cross." A brooding instrumental featuring the gloss production typical of Ross' high-profile projects acts as the perfect foundation for his fierce social commentary. The bass of Ross's impeccably flowing verses are juxtaposed with the delicate tenor vocals of Finn Matthew's sung chorus. This thoughtful song construction allows the track to feel as epic with biblical imagery. For the listener, this track is a worthwhile and relatable trip into the wide range of emotion Black people experience in America.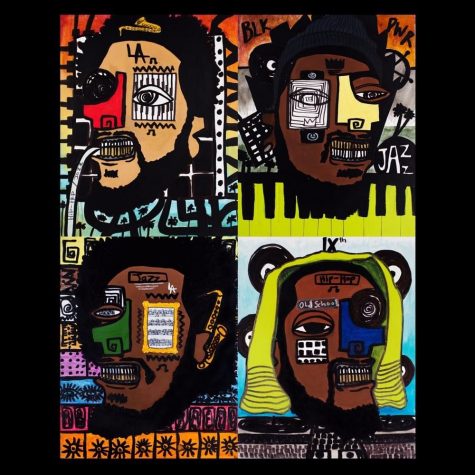 "Freeze Tag" by Terrace Martin featuring Kamasi Washington
The contrast of music and subject matter in Terrace Martin's track "Freeze Tag" is heartbreaking by design. A soaring instrumental full of wholesome guitar chords, jazz horns, immaculately flowing rhythm and a bright vocal melody being combined with devastating lyrics about police brutality speaks to the cognitive dissonance of the senseless institutional violence in America. The music of this track perfectly embodies the beauty, love and light inside the innocent people lost to systemic racism. With this track Martin forces us to consider the impact of a meat grinder society that is chewing up and spitting out its citizens. He forces us to consider the innocence and humanity being lost and then reserves the beauty that is left for this artful track.
"Pig Feet" by Terrace Martin and Denzel Curry featuring Daylyt and Kamasi Washington
Martin's track "Pig Feet" brings the darkest horrors of police brutality to light in a way that grips listeners from its opening seconds and keeps them in discomfort until the closing verse. The intensity of an instrumental featuring heavily distorted bass, a screeching brass section and at times piercing gunshots is matched by the rage in verses from rappers Denzel Curry and Daylyt. The track also features several chilling moments of people screaming out in terror from police violence. A sobering listening experience that portrays the pain and anger of African Americans, this is the kind of track that must be heard. At this pivotal moment in American history, it presents a reality that cannot be turned away from.
"Kill Your Idols" by Kemba
On his track "Kill Your Idols," New York hip hop artist Kemba captures the agonizingly conflicted feelings of a generation reconciling the sins in American history. Highlighting the harsh reality of the  world, Kemba opens the song with lyrics like "knight in shining armor don't exist these days" and "honesty and honor don't exist these days." His verses contemplate the effect a morally bankrupt society has on its people. Focusing on mental health, Kemba uses his chorus to state plainly how anger and anxiety have made people unstable. The track is painfully relatable, playing on the fears of a younger generation that knows it has to pull a society together out of the ashes of present-day America. The spacey trap instrumentation is in perfect harmony with the contemplative nature of the track. Listeners need to find the three minutes to consider what Kemba has to say.
"Otherside of America" by Meek Mill
Rap artist Meek Mill has exhibited a heightened sensitivity to the inherit biases of our institutions ever since his unfair trip to prison in 2017 garnered national attention. In his track "Otherside of America" Mill highlights income inequality. Starting out with a recording of Donald Trump's infamously condescending campaign speech, Mill is calling out rich white Americans as obstacles to social justice. The rest of the song sees Mill switching between crisp trap flows and conversational moments, highlighting the world he grew up in as a poor Black American. The trap rhythm and swaying musical melody of the instrumental are accented by bass drops synchronized with crescendos in Mill's vocal lines. He uses the track as a vehicle to call out the hypocrisy of politicians and media members that never experienced poverty yet use their platforms to talk down to poor people. The message alone is worth a listen, Meek's narrative is gripping and performed with surgical precision.
"I Can't Breathe" by H.E.R.
Multi-talented hip hop and rhythm and blues artist H.E.R. comes through for BLM with her multifaceted track "I Can't Breathe." A shining example of the emotional effectiveness of contemporary R&B, the popping accents of sliding guitar chords and tangy bass lines are layered masterfully over a snapping rhythm. Pointed social commentary is delivered through sublime lead vocals that are backed by a stunning gospel of vocal harmonies. The astounding clarity of message displayed throughout the song reaches an impassioned pinnacle during H.E.R.'s spoken third verse. The depth of H.E.R.'s lyrics here reach into every aspect of the circumstances that have led to our current social crisis. The song is a testament to the power of protest tracks. A must listen for any socially conscious music fan.