Students virtually choose their own GrizzCard photos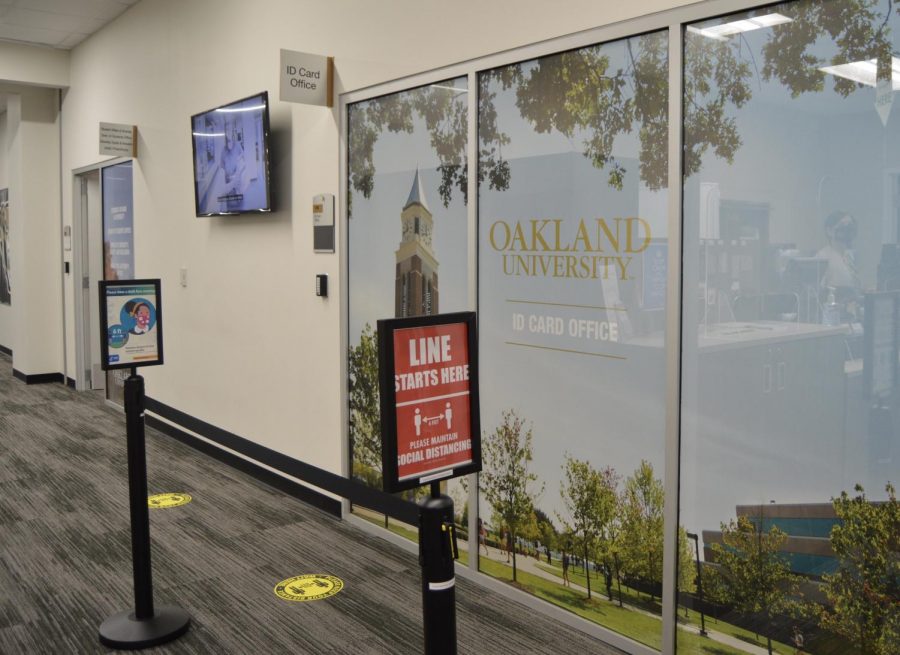 GrizzCards are taking a virtual path to get to freshmen this semester, in order to promote social distancing during orientation and move-in. 
Customarily, incoming students would have an ID photo taken and receive their GrizzCard during orientation. Roughly 200 students would come through the ID card office each orientation, which renders social distancing cumbersome. 
"We had a two hour block where they [incoming students] would come [to the ID card office]… the printers would be running all day long, and then that afternoon we would give them their cards," Director of ID Card Operations Don Ritenburgh said. "It was really pretty high pressure because we had to produce 200 cards a day". 
Even so, Ritenburgh admitted to being "resistant" to a more virtual GrizzCard assignment because in-person assignment allowed students to become more familiar with the offices in the Oakland Center and learn about "GrizzCa$h" or the "Grizz Gold Card."
"This year, it seemed like the only responsible way to move forward was to handle it remotely," Ritenburgh said. 
This semester, freshmen and transfer students were all sent a welcome email that invited them to take their own ID photo, which would later be approved or denied to be printed on their GrizzCard. Submitted photos must be a clear portrait and have a solid white or tan background so it resembles previous GrizzCards. 
Within the ID card office, an artificial intelligence software judges each submitted photo on a scale of zero to one (0.8 and higher being deemed acceptable). Then someone goes through each photo to ensure it's appropriate to print on an ID card. 
Maggie Phelps, assistant manager of ID card operations, gave examples of several submitted photos that she denied — a filtered photo, a blurry photo, a photo of someone standing with the Grizz (not a portrait) and, even, a baby photo. Students are then notified that they need to resubmit their photo and can repeat the process. 
Although not all students followed the instructions properly, Phelps assured that over half of the images she's received have been approved. As for students who haven't found the right photo yet, their GrizzCard is their key into their residence hall so they'll have to find a better background, focus their camera or choose a more recent photo. 
For current students that may have misplaced their GrizzCard and need a new one, they are welcome to ask to use the virtual system. However, they will still need to pay for their new GrizzCard in person. 
Students are notified within 24 hours whether their photo has been approved or denied, and GrizzCard pickup now happens at the students' convenience. The ID card office has extended hours through Friday, Sept. 4 to remain flexible for pickup — 8 a.m. to 7 p.m. After Friday, Sept. 4, hours will return to Monday-Friday 8 a.m. to 5 p.m. 
Additionally, students can pick up a free OU branded facial mask — if they haven't received one already — while obtaining their GrizzCard. 
"Whenever it's comfortable for them, they can come in and pick it up… It's made everything faster," Ritenburgh said. "It's given us more flexibility, and it's been the responsible approach."