Rose Cooper celebrates 47 years of teaching at OU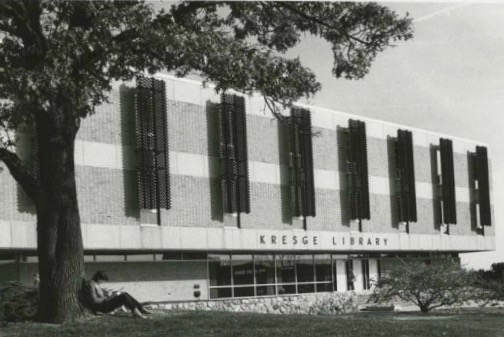 Rose Cooper's 47 years of teaching communication skills have weaved her career into Oakland University history. With COVID-19 dynamically changing OU's classrooms, Cooper decided to retire and move into the next phase in her life. 
"I'm a face-to-face person… and I thought I think this is a little too much for me," Cooper said. "I think it's time, and I knew that I would know when it was time. 
Cooper has emerged as "a great role model for everyone in the Department [of Communication, Journalism, and Public Relations], according to Jeff Youngquist, Chair of the Department of Communication and Journalism. Her adult life has occupied the majority of OU's existence (founded in 1957 or 63 years ago), and her longevity and extensive mentorships all began with a last-minute switch.
Initially, she planned to study at the University of Michigan, until an Oakland University recruiter swayed her and, subsequently, changed the course of her life. 
She took that leap of faith and pursued an undergraduate degree in education when OU was still in its infancy — with around 4,000 students and 16 years experience as an institution. To put that into perspective, Oakland University's size was comparable to Calvin College, Baker College of Auburn Hills or Hope College today.   
"I kept saying, 'yes,'" Cooper said, "I've been at Oakland ever since. Oakland is literally part of me. My entire adult life has been at Oakland University."
OU's neighbor, Oakland Community College, was a starting point in her teaching career, but the combination of her budding experience and her time as a teaching assistant at OU coaxed her back to her Golden Grizzly roots. Cooper was 22 years old when she began teaching in the Department of Rhetoric at OU. 
"I was actually approached to teach at Oakland…I never thought I would be here this long — I'll just say that," Cooper said. "I really had not necessarily planned to stay a long time, and then opportunities just continued to open up at Oakland." 
Today's average college graduate leaves their university in their early adult life (20 to 27 years old), but Cooper was just beginning to make an impression on Oakland University. 
Cooper originally specialized in rhetoric, as communication hadn't been introduced as a field of study yet. However, she knew what her passion was and completed her doctorate at Wayne State University in communication, rhetoric and public address.
Even while at Wayne State University, Cooper was drawn back to Oakland University — she met Professor Shea Howell, an OU colleague and friend. Howell was drawn to her "openness" in the classroom and appreciated her teaching methods, including "experiment[ing] with different forms of technology and communication."
Her "openness" to new ideas allowed her teaching career to evolve with her, and she became a foundational pillar in the creation of the Department of Rhetoric, Communication and Journalism. Communication's addition to OU's studies allowed her to further specialize her skills. 
"The speech and communication department — that's what really excited me," Cooper said. "So I knew I had this passion for speech… and I've had room to grow and room to do what I want to do right at Oakland."
As OU continued to grow, Cooper taught hundreds of students the art of effective communication, but there were some students "that just stand above the rest."
One was Dr. Valerie Palmer-Mehta — OU professor of 16 years who specializes in communication, rhetoric and gender studies. She, similarly, had a bit of serendipity involved in her start at OU. Per her parents' advice, Palmer-Mehta began her freshman year in 1989 with a public speaking course, which inspired her career.
Her introduction to communication happened to be taught by Cooper. Teaching Palmer-Mehta was an "excellent" student, according to Cooper, and teaching her was a "vibrant" part of her career
"I loved her, and because I enjoyed the class so much… I decided during that first semester with her to become a communication major," Palmer-Mehta said. "She actually changed the trajectory of my intellectual life."
After stepping away from OU post-graduation, Palmer-Mehta also returned to the university, looking for a "challenge," and Cooper continued to leave an impression on her life. 
"She was one of my first role models… She could command the attention of the world in a way I hadn't seen people do before," said Palmer-Mehta. "She had a very powerful presence, but at the same time she was very kind and compassionate."
 Cooper brings the same qualities in each of her endeavors, which have ranged amongst professor, ordained minister and television producer. Somehow Oakland University seems to follow Cooper everywhere though. 
Amidst church bells ringing when she prepared to officiate a wedding, a surprised student approached her from the bridal party. Cooper matter of factly explained, "Well, I'm also a minister, and I'm officiating this wedding." 
She also ventured into the television industry, joining a production team called "Speak Out," where she remembers many students visiting her and participating in the studio audience often. A fellow professor even stopped by the studio as the guest talent on a show about "women working in nontraditional jobs." Cooper eventually won an Award for Cable Excellence (ACE) for that production.      
Palmer-Mehta strives to portray the same "confidence and professionalism" in her career. Although she admitted to be "selfishly deeply saddened" by Cooper's retirement decision, her influence on both Palmer-Mehta personally and the entire Department of Communication, Journalism, and Public Relations won't soon be forgotten. 
"If there's a capacity that I can [stay involved at OU], I will," Cooper said. "I just know it's time to step back, especially after the pandemic hit." 
Cooper grappled with the decision to leave OU at first. Cooper and OU had shifted between guiding each other for 47 years, and that relationship was difficult to end. However, her life will not be slowing down much. 
"So much for sipping drinks and pondering what I will do when I retire — I've got plenty right now," Cooper said. "The question is: will I slow down at all? I'll have to learn to slow down."
She credits most of her consistent schedule to being an active member in her community and frequent zoom calls with her family. In fact, she has virtually gathering with family from across the country even more often this year. 
"I think what stands out is her love and commitment to her family and her community," Howell said. "There are countless times when she has taken every possible step to be present for people she loves and cares for."
Whether it's students, colleagues, community officials or her family, Cooper continues to leave a lasting impression with communication. 
"One of my favorite things is to hear her tell stories about Oakland from before I was part of the university — before our department even existed," Youngquist said. 
With over half a century of stories, she has developed many personas — professor, minister, television producer and community activist. Even so, Cooper is probably most frequently recognized as a role model.