Meet the 2020-2021 Oakland Post bosses
With  seniors graduating, the staff at The Oakland Post welcomed a new editor-in-chief (EIC) and managing editor. Trevor Tyle, 2019-2020's EIC, passed the torch to Michael Pearce — making him the new EIC for the 2020-2021 school year. Pearce then announced that Emily Morris would be taking over the role of managing editor.
Both Pearce and Morris are seniors and majoring in journalism. Morris has two majors, the other being in communication, while Pearce has a minor in digital media production.
They've always had an interest in writing, and both started journalism in high school. Pearce did journalism and TV news, and Morris wrote for a newspaper — The Sandusky Tribune/Recorder — outside of her high school.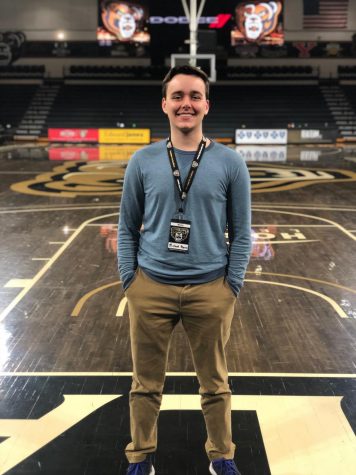 Pearce always liked sports, and when he was younger, found a way to incorporate sports in his life.
"I was 4 foot 10, a little chunky and I had no athletic ability," he said.
Morris said she really fell in love with journalism when she was working at the newspaper.
"My parents really encouraged me [to be a reporter for the newspaper], and I haven't looked back since," she said. 
They both didn't have these positions in mind when they started as contributors their first year of college. From there, Pearce continued writing while Morris put The Oakland Post on the back burner and focused on her position as news director at WXOU, Oakland University's radio station. Both Pearce and Morris work at WXOU as well as The Oakland Post. 
Pearce has written a story within every section of The Oakland Post, and he says that his experience has made his skillset more well rounded. 
"If I had only written sports for my entire three years here, I would not be as confident in my professional abilities as I am now," he said.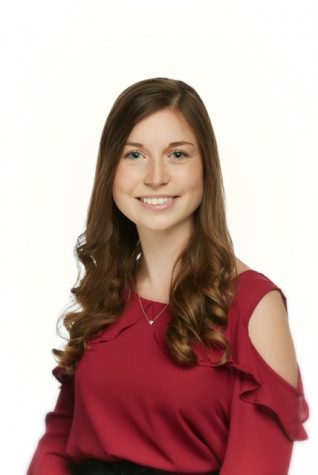 Morris loved editing, reading peoples' work and producing content —she knew she would end up back at the Oakland Post. 
"I had some serious conversations with Trevor, and we sorted out what would be best for me. One thing led to another, and I ended up in this position," she said. "I think it suits me really well."
Pearce only knew he wanted to become the 2020-2021 EIC in the beginning of his junior year. He wanted the position personally and professionally, hoping to make a greater impact.
Pearce described his responsibilities as "anything that is asked of me." His duties are to oversee each section of The Oakland Post, and he makes sure the stories published are error-free. 
"I can affect people's lives in a positive or negative way, and that's something that is the most important to me," he said. "What I do affects people so much, more than anybody else in this newspaper. Someone could learn a bunch of new things here, or they could feel like they learned nothing."
Morris discussed her position, saying she still gets to do what she loves, and it's also a leadership role.
"I think that [a leadership role] is a really exciting part that I didn't get to encompass as much as a news director," she said. 
When asked about what he wants to do as EIC, Pearce said he wants to continue producing content and help get The Oakland Post to a better reputation. 
"I want us, as a group, to be considered a good source of news for students and produce content that people care about," he said. 
Morris said she wants to focus on having a consistent amount of people interested in different genres of writing as managing editor. 
After their last year at OU, Pearce wants to pursue a career in sports journalism in some form, while Morris has an open mind about her future journalism career. 
"I hope we can draw more people to The Post and have more opportunities for people to have hands-on experiences with journalism," Morris said.