COVID-19 changing customs during Ramadan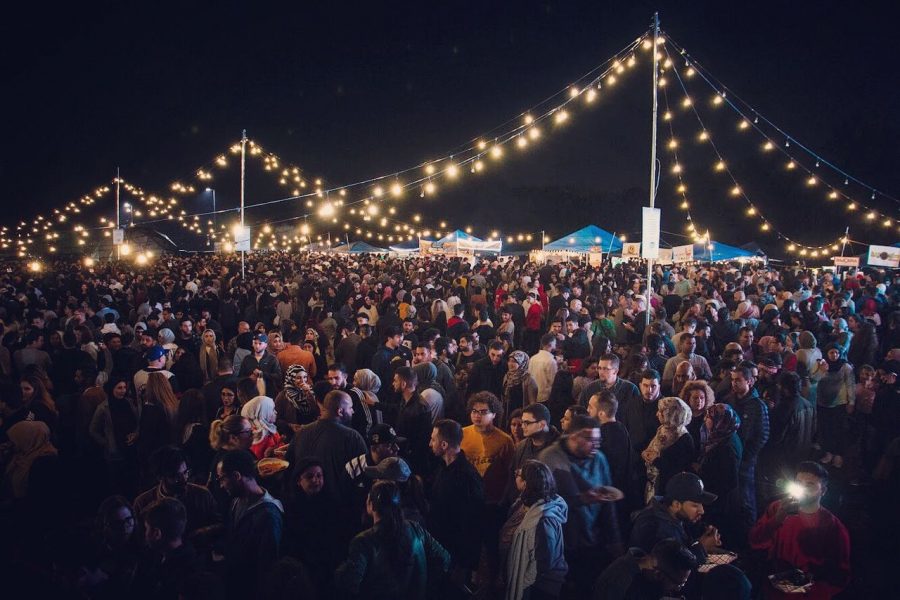 Michigan's stay-at-home order is causing many families to postpone gatherings and celebrations, but Ramadan is a fixed staple on the Islamic calendar. Observances were forced to evolve. Although the holiday will be entirely enveloped by pandemic precautions, some Muslims have an optimistic outlook, while reminiscing about usual traditions. 
Ramadan always takes place during the 9th month of the Islamic calendar — April 23 through May 23 this year. This time is meant to be devoted to reading the Qur'an, praying and fasting during the day to promote self-reflection and compassion for others.  The dedication required for the month offers a yearly period to refocus and personally develop. 
"It is an easier time for self-improving during Ramadan. On a regular schedule, a lot of us — Muslims — are so busy with daily life that we forget to work on ourselves…" Sheak Tasnim, Oakland University junior, said. "So many people who work all day cannot enjoy a sunset meal with their family or complete the five prayers of the day, let alone read a page of the Qur'an. A lot of us Muslims are looking at the COVID-19 situation optimistically…"  
Self-quarantining has left many Michiganders at home with four walls, a roof and their thoughts, but Tasnim believes this simplicity is also "keeping families together during Ramadan" and allowing "more time to look toward oneself and work on his/her/their character flaws." Being pulled away from careers and other daily obligations can leave schedules open for self-reflection, which is at the core of Ramadan. 
Even so, there are some traditions that Tasnim admits she'll miss in the coming weeks. Gatherings with extended family cannot look the same this Ramadan because of the current stay-at-home order. 
"Our entire family gathers in the house of whoever has the biggest house, and we lay out a couple bed sheets, and we all sit on the floor together with the food in front of us, waiting for the sunset prayer call… just like the prophet (peace be upon Him) used to do," Tasnim said. "Unfortunately this is not possible this Ramadan, due to COVID-19's social distancing."
Ramadan includes an ending celebration, called Eid Al-Fitr, which would begin after the stay-at-home order is lifted. Usually Eid Al-Fitr appears as a "blessed festival" with many families coming together with new clothing, meals and prayer. Tasnim recalls mosques renting entire parks to accommodate the celebration's turnout in the past. 
Despite Eid Al-Fitr falling after Friday, May 15 and Muslims being allowed to gather again, Tasnim and her family will not acknowledge the same traditions this year. She believes the coronavirus outbreak is something that needs to be taken seriously, so they'll be continuing social distancing precautions further into May. 
Although Tasnim assures that many Muslims are optimistic about Ramadan taking place during unprecedented times, she still has missed praying all night with friends and family at the mosques. Ramadan does appear differently this year, but some families are taking the changes in stride.