"Downton Abbey" steps into history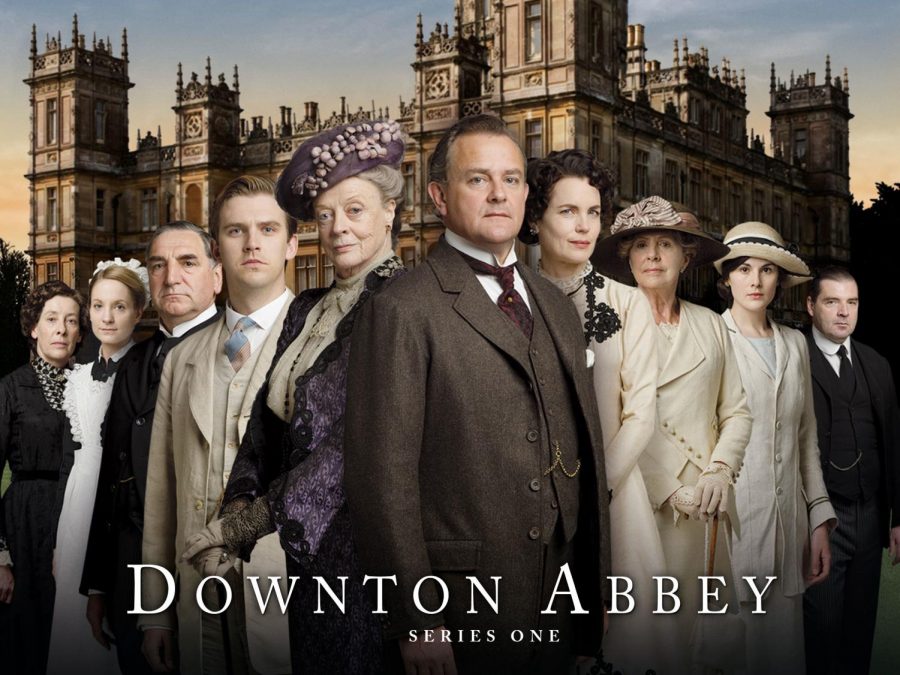 Swaying between aristocracy and thoughtful charm, "Downton Abbey" has given audiences a breathtaking history lesson in its six seasons, available on Amazon Prime Video. The collective stories of the esteemed Crawley family unravel into a surprising sense of relatability. "Downton Abbey" emulates a far fetched standard for most, but it is the characters' fast-paced conflicts and emotions that direct the show's likability.
Season one opens with a bustling household — dozens of servants jumping through hoops simply to ensure the family's breakfast is adequate. Within minutes, "Downton Abbey" unpacks the majority of its cast — the perfect waterfall of information to create an overwhelmed viewer. However, before you can break away from the television to sort out all the personalities, the first conflict arises. Lord Crawley barely glimpses at his freshly-ironed newspaper, and tragedy strikes.
Adhering to a moment in history, the Crawley family just learned of the sinking of the Titanic, which held two of their relatives and the next heirs of Downton Abbey. Despite Lord Crawley having three daughters, English law would only allow the nearest willing male relative to move up in hierarchy — stirring the pot even more.
His daughters — Sybil, Mary and Edith — are too clever to be comfortable in a second rate role for too long. Even their traditional "granny" (Lady Grantham) sharpens her tone relative to her granddaughters' future.
"It's true I think a woman's place is eventually in the home, but there isn't much harm in having some fun before she gets there," Lady Grantham said.
These are just the arising themes within the first few minutes of episode one — hence, the bulk of names and personalities to place fades quickly with the swift storyline.
Lady Mary's personality is particularly memorable, portrayed by Michelle Dockery. She has melded experience as a stage and film actress with a dash of musical training, making her an excellent fit as Lady Mary. Her real-life ambition seeps into her character, giving her evergreen stubbornness with a tease of thoughtful nature every so often.
"I come from a family of very strong, opinionated, tough women," Dockery said in an interview with The Guardian.
Dockery's real life parallels to her role as Lady Mary don't stop with similar attributes though. While filming "Downton Abbey," her fiancé, John Dineen died of cancer in 2015. Simultaneously, Dockery's character faced similar tribulations on the screen.
"It was just ­baffling, and still is to me, that my character's storyline was so similar," Dockery said in an interview with The U.S. Sun.
Dockery's personal connection to her character in "Downton Abbey" illuminates the heartbreak and recovery even more. As the series concluded, she chose to immediately move onto another venture, appearing in "Good Behavior," "Godless" and — then — "Downton Abbey," the 2019 movie.
If six seasons of the refined rollercoaster ride that is "Downton Abbey" wasn't enough, the movie picks up right where the series leaves off. Collectively, the storyline pulls its audience into the life of the renowned Crawley family, generating continued genuine curiosity and concern once patrons' time with "Downton Abbey" wraps up. At the same time, each character is carefully given a conclusion so any leftover wondering is positive.
"Well, what else could we drink to?," Isobel Crawley said, "We're going forward into the future, not back into the past."
"If only we had the choice," Lady Grantham said.
Fortunately for audience members, rewatching "Downton Abbey" is always an option.
Ratiing: 4/5 Stars