Campus facilities provide updates following suspension of in-person instruction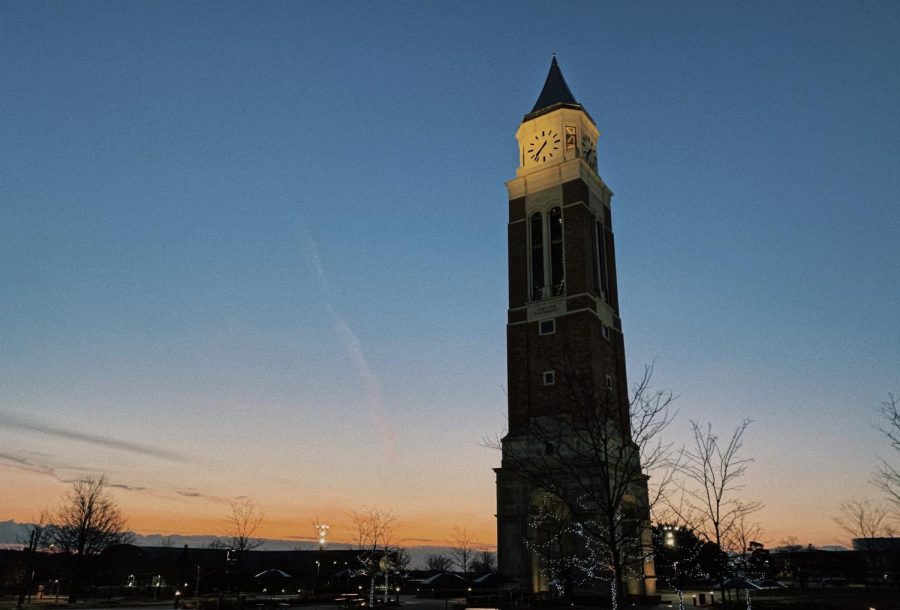 Following Oakland University's suspension of all in-person instruction for the remainder of the semester Wednesday, March 11, several campus facilities have taken precautionary measures to avoid the spread of COVID-90.
The first two confirmed cases in Michigan were announced earlier this week in the neighboring counties of Oakland and Wayne. Since then, the number of individuals who have tested positive for the coronavirus in the state of Michigan has risen to 12 as of Thursday evening.
OU Libraries has issued a statement urging students, faculty and staff to use remote library services if possible. A full guide to remote library services, including help with research and accessing library materials, is available online. Those who must visit Kresge Library are encouraged to follow guidelines related to illness prevention, including basic hand-washing practices and social distancing.
Dining services are expected to remain open on campus, but Chartwells has also confirmed adjusted food service hours for the remainder of the semester. As of right now, Subway and Panda Express are the only two restaurants that will remain open in the Pioneer Food Court. However, Chartwells confirmed these are subject to change.
"There will likely be updates and schedule changes as we see how many students decide to stay on campus," Chartwells confirmed via Instagram, "but for the time being [Subway and Panda Express] will be the two open."
According to Gregory Jordan, director of OU Recreation and Well-Being, the Recreation Center will remain open for individual use, though operational hours have been modified. All scheduled activities and group rentals have been canceled until the end of the semester.
The Rec Center will be closed this weekend (Friday, March 13-Sunday, March 15), but will reopen on Monday, March 16 from 5:30 a.m.-8 p.m. The Priority Health Fitness Court and the Recreation and Outdoor Complex, which consists of the playfields and track, will be open during the weekend.
No comment has been made regarding whether the Rec Center will remain open after Monday, March 16. Previously, it was reported that it would be closing indefinitely at the end of this week.
"It's not going to be easy … it is going to be a challenge for us," University President Ora Hirsch-Pescovitz said in an interview with WDET earlier today. "But we pride ourselves on our ability to adapt."
For suggested preventative measures and additional information regarding the coronavirus outbreak, visit the Oakland University website. The university will provide students with updates as necessary via email, social media and emergency text alerts from the Oakland University Police Department.