Director Dan Scanlon discusses the magic of new film 'Onward'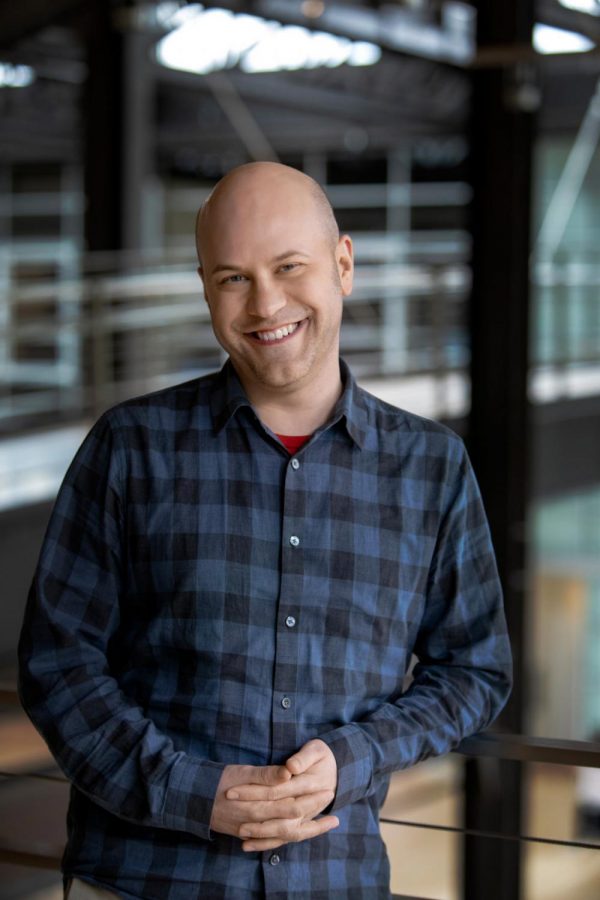 It's a little after 10 a.m. on a Sunday, and film director Dan Scanlon is just getting settled into his chair, tucked back into the corner of the Three Cats Café in downtown Clawson. Planted in the town's resurrected movie theater from the 1940s, it's a hodgepodge of Art Deco-inspired furniture items and local nostalgia — very different from the way Scanlon remembers it as a kid.
"The majority of the time that I was here, it was either abandoned or … I think there was a factory where they were working on auto parts, or maybe they stored carpets here," Scanlon said.
Although it might not sound like anything special, the 43-year-old Clawson native said the building has "an incredibly rich film history" that is linked to his filmmaking career. 
According to Scanlon, who currently works for Pixar Animation Studios, he was one of many Pixar employees to attend a seminar hosted by "screenwriting guru" Robert McKee, author of "Story: Substance, Structure, Style and the Principles of Screenwriting." McKee, who is also from Clawson, said he learned everything he knows about film in his small town theater — the same theater-turned-eatery that Scanlon was visiting on Sunday.
Though his roots are in metro Detroit, Scanlon currently resides in San Francisco with his wife Michele. He was in town this past weekend to promote his new film, "Onward," which hits theaters March 6. Set in a modern fantasy world, the film tells the story of two elf brothers — Ian (Tom Holland) and Barley (Chris Pratt) — whose father died when they were young. Together, with a little bit of determination and a whole lot of magic, they set off on a quest to bring him back to life for one day.
Writing "Onward," Scanlon was largely inspired by the work of Edgar Wright — particularly "Shaun of the Dead," because of the way it "switches tone in really graceful ways between being funny and emotional." Finding that balance was crucial for Scanlon, who said this film "might be a touch more autobiographical [than other Pixar films] … and … it's a film that shows a brotherly relationship that is sensitive and vulnerable, which is unique."
"Onward" was largely based on Scanlon and his brother Bill's own experience in losing their father at a young age. The relationship between the characters of Ian and Barley largely mirrors that of the Scanlon brothers. The dynamic between the two has been commended for not conforming to characteristics of toxic masculinity.
"It was really important to me and the whole crew, and to [producer] Kori Rae, my filmmaking partner, that these brothers be a different type of brother and a different type of man," Scanlon said. "It was really important to me that they be men more like my brother and I were, the way our mother raised us, that they are more sensitive. And I think it's what makes the movie special is that you get to see the two boys, two brothers, have a sincere, sensitive relationship and talk about their feelings."
"Onward" has also been the subject of both praise and criticism for introducing the first Disney character who self-identifies as a member of the LGBTQIA+ community, a cyclops police officer played by Lena Waithe. Though a plethora of previous Disney films — including 2017's "Beauty and the Beast" and last year's "Star Wars: The Rise of Skywalker" — have alluded to same-sex couples, "Onward" is the first in the film studio's catalog to feature an openly gay character. Though the decision has been controversial — most notably in Russia, where the character's reference to having a girlfriend was censored — Scanlon said he is proud to include a gay character in the film.
"What's pretty wonderful about it [is] it came up naturally in the story," Scanlon said. "We wanted to make this world feel very real, and so we wanted to show the diversity that's in the real world, and there was no pushback or discussion. It's just a natural thing that happened."
Scanlon also expressed his gratitude for the ability to work with the film's ensemble cast — which, in addition to Holland and Pratt, also includes Julia Louis-Dreyfus and Octavia Spencer. Though the characters were already written and designed before the casting process, Scanlon said there were elements of Ian and Barley that were altered to fit Holland and Pratt.
"Ian was a little more sarcastic in the early days, and Tom doesn't do that — he's a sincere person — and we changed the character to match that," he said. "We would have moments where Barley's doing something silly and stupid and falling down the stairs, and Chris Pratt would say, 'Well, he's not an idiot. He's a real person who believes in what he's doing.' … So, it's fun to watch actors do that. They protect the characters and they make them real."
Scanlon is no stranger to working with big name actors, though. He has a long history with Pixar, having worked with the studio since 2001 and contributing his skills to "Cars," "Toy Story 3," "Brave," "Inside Out" and "Monsters University," the latter of which he directed and co-wrote. He said he loved the challenge of working on a prequel like "Monsters University," particularly the fact that there was a pre-established "goodwill" for the returning characters. 
In contrast, "Onward" presented its own challenges as an original story because it featured all new characters that "no one's excited about," according to Scanlon. However, he said there was more freedom to develop those characters because they weren't constrained by previously existing media.
That may no longer be an advantage for Scanlon, though, as Pixar is already looking to expand the world of "Onward" in other mediums, including a quest VR game.
"We're so excited that there's going to be a quest VR game that's going to come out a few months after the film that we were involved in to deepen the world because we've kind of fallen in love with the world of 'Onward,'" Scanlon said.
While he admitted it has been "scary" promoting a film rooted in such a personal story, Scanlon had no reservations about it while "Onward" was in development.
"I think Pixar is very supportive of people being vulnerable and telling a personal story," he said. "I think the personal stories tend to touch us because they come from a true place, and chances are, even if you haven't had that exact experience, you've probably had something like it."
But for Scanlon, the most rewarding experience of working on "Onward" has been seeing what audiences take away from the film.
"I think a big message of the movie is … 'What would you do if you could meet someone you lost? What would you say to them that you didn't say before?'" he said. "The truth is you don't get that opportunity, sadly. The movie is really, hopefully, inspiring people to say it to the people who are alive. Don't hold anything back. Nothing can be too gushy or emotional. Just say it."