'Sex Education' offers genuine and gritty lessons to learn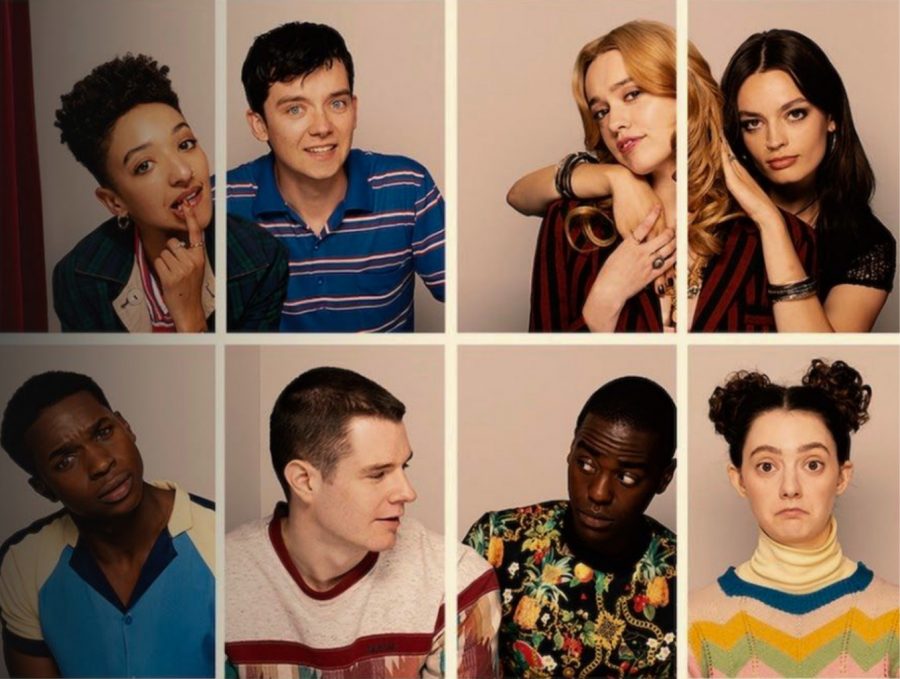 A second glance is almost unavoidable when a series is as openly bold as "Sex Education." The Netflix series premiered last January, and now has two binge-worthy seasons with a heart-wrenching cliffhanger that left the characters' storylines suspended in my mind.
Otis Milburn (Asa Butterfield) has bypassed some of the usual confuddled ideas about love as a teenager because his single mother, Dr. Jean F. Milburn (Gillian Anderson), is a devoted sex therapist. However, his mother's sexual expertise and Otis' unease about her profession do not always meld together — in fact, her openness often contributes to Otis' awkward persona.
Dr. Milburn holds a matter-of-fact view about anything regarding intimacy and sex, even conducting therapy sessions and classes within her home. This leads to Otis, at least momentarily, appreciating the advice he's absentmindedly tuned into for years when he starts his own business of sorts.
Along with noted bad girl Maeve Wiley (Emma Mackey), Otis begins giving sex advice to his fellow uncertain teenagers, all while still muddling through his own sexual endeavors. Through haphazard therapy sessions, several adjacent storylines are created that address LGBTQIA+ relationships, understanding your own sexuality, reacting to sexual harassment, combating patriarchy and, of course, the daily personal struggles associated with censoring taboo conversations.
The show's creator, Laurie Nunn, relates the honesty of the series to the people involved in the writing process. Plot points have evolved from real life experiences and ideas, making "Sex Education" wildly honest and relatable.
"The writers room, last year in particular, was a very queer space," Nunn told The Hollywood Reporter. "So, it was a very open, free-flowing conversation with a lot of people speaking from experience."
Not only was realness a major factor in the show's creation, but Nunn also emphasized balance for uplifting and playful moments. To do this, Nunn incorporated a nod to the root of the show in the writing process: formal sexual education.
"I think, for me, the most important person that we worked with is that we have a sex educator that feeds back on the script, making sure that the right information is in there and that we're not putting anything in the show that could be potentially harmful," she said in the aforementioned interview with The Hollywood Reporter. "So, yeah, just making sure that we're getting across the right information and doing our research and then making sure it's funny and human as well."
"Sex Education" has left some loose wires regarding the series' development — Dr. Milburn finding a place in youth education, Otis' readiness for his own relationship and the growth of closeted characters. This may just be alluding to a third season coming next January, although Netflix has not formally announced the creation of another season.
In the meantime, both available seasons of "Sex Education" can offer viewers of any age a glance into human intimacy. The trendy series is incredibly entertaining with dynamic interactions and unbarred discussion of taboo topics, and anyone could learn a thing or two.
Rating: 4/5 stars