Enjoying the moments in between day-to-day struggles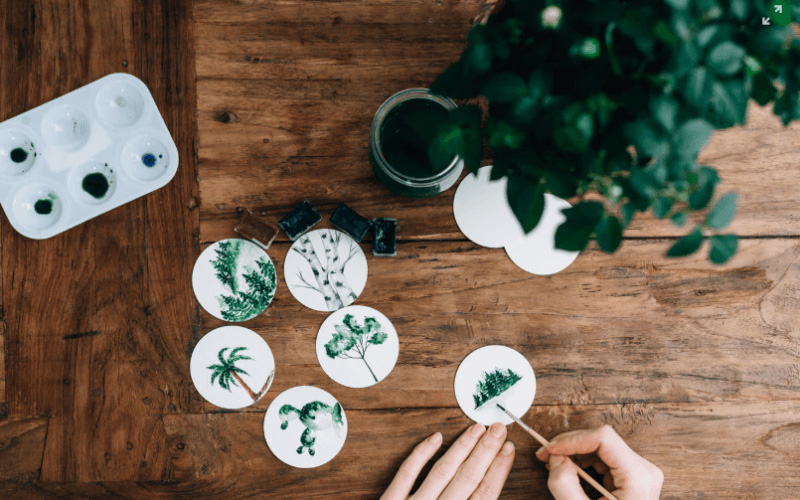 It's the beginning of a new semester, and most of us know that means cheesy introductions to a new group of faces on syllabus day. If you're anything like me, the adrenaline kicks in when it gets to be your turn to share a "fun fact" about yourself.
What's interesting about college-aged people anymore? We don't do much in terms of hobbies besides checking our social media or worrying about all of the things we have to accomplish before the end of the day.
However, hobbies and interests are beneficial to improving mental health. Can you think of the last time that you took a moment to relax and do an activity that you enjoy?
As for myself, I normally spend my time off work or class to get ahead. Cleaning and catching up on assignments can help you to feel productive, but tasks like this aren't made to feed your soul.
According to Dennis Prager in an article titled "Too many kids let screen time and homework crowd out real pursuits," our parents have instilled a routine of screen time as the main form of relaxation for their children at a young age. This can lead to bad habits of consistently unwinding in front of the television or scrolling through social media feeds.
Some of the issue may be rooted in our upbringing, but part of it also comes from societal pressures to be proficient in and passionate about one thing. We are urged to find a path, create a detailed plan and execute it in a way that is strategic and concise.
"An emerging adult who takes the time to deeply reflect and raise their own self-awareness about their innermost desires can be guided by them if they have at least some clues from listening to who they are and what they value," education consultant Jennifer Miller said in an article from Parent Toolkit.
Many of us are not listening to who we are; instead, we're searching for our next step while focusing on an end goal.
I can remember being 14 years old, sitting in one of my first high school courses and being assigned a presentation on my short-term and long-term goals. As this may be helpful in pushing young students toward pursuing their aspirations, I took this as writing the roadmap to the rest of my life.
Now, six years later, I found that nothing went as planned. But instead of dwelling over mending my tedious "dreams," I want to focus on what sparks interest in my day-to-day life, not just one immense goal that overtakes any small interests.
I'm here to tell you that you can be interested in many things. Most of you are here at OU to complete one step in a very specific plan that you've had set up for years. Try to find something in the meantime — your degree and that job will come as time goes on.
Pick up that instrument you've always wanted to learn how to play, take that class at your gym, open that craft set that's been sitting on your shelf for too long, start writing what's been on your mind, open up that book you've been meaning to read.
It's time that us college-aged people finally took time out of the pressures of our day to relax and enjoy something that'll do nothing for us except put some joy into our day. It's healthy to put stressful tasks on the backburner and do something small for yourself.
With a new semester and a new decade emerging, feed your soul instead of draining your energy. Small passions can create ripples of joy, and success will not truly exist without happiness.