Alum discusses opening his first dental practice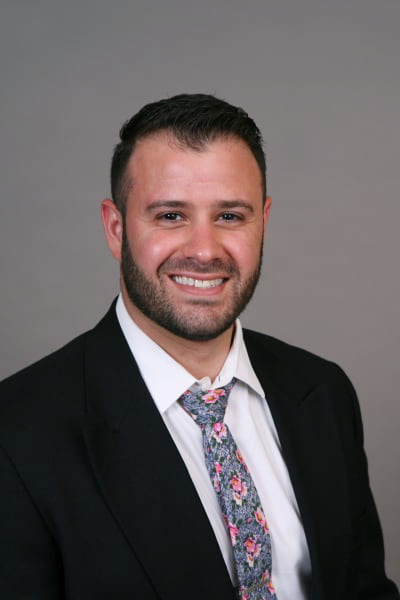 An Oakland University graduate has opened his own dental practice, helping him put the care in healthcare.
Bassam Hanna, who graduated from OU in 2014, opened Cherry Creek Dental Care in Sterling Heights on Dec. 19. 
Since opening, the office has already had patients come in who are in pain or have an infection. According to Hanna, helping them get back to good health so they can enjoy their holiday has made him happier than he has been in a while.
In high school, Hanna knew he wanted to do something in the medical field, but didn't know specifically which profession he wanted to study, so he started shadowing at different places. Hanna shadowed at St. John's Hospital and, though he enjoyed his experience there, he didn't like being on call. 
Then, Hanna shadowed at his local dentist office to see what a day in the life of a dentist looks like. After his second or third time shadowing his dentist, he said he fell in love with the practice and the patient interaction.
"I like to get to know people and get to know where they're coming from, what they do for a living, and I felt like dentistry had that aspect," he said. "It's not just treating the tooth and getting the patient out of pain."  
Hanna, who was born in Iraq and immigrated to Michigan, wanted to go to college locally. Looking to stray from the path his siblings took to Wayne State University, he decided to go to OU.
During his time at OU Hanna said he felt the University had a very welcoming and nurturing environment due to the extra support the counselors and professors showed toward students.
"I really enjoyed every little minute of it from the Rec Center to the Oakland Center," he said. 
Hanna said he helped create different organizations such as the Pre-Dental Society, Give a Heart and Snap. He met a lot of friends with whom he is still in contact and helped him get through dental school. 
He also said the counselors and professors were helpful and supportive. He had professors who took the time with the students to make sure they were understanding the material. His anatomy professor would even hold study sessions after hours. 
Hanna later graduated from Chicago's Midwestern University College of Dental Medicine in May 2019, but wanted to open his own practice in his hometown to be closer to his family. 
The new office offers a wide variety of treatments, including cosmetic procedures, orthodontics and oral surgery. 
Hanna's favorite part of his new clinic has been getting to know people who come in, not just for their dental issues, but to really get to know them individually.
Though there were some setbacks due to the weather, getting approvals through the city and a changed address, Hanna said the support of the staff, corporate and mentors has kept everything going smoothly. 
"Everyone tries to help each other out," he said. "I'm really privileged to have the staff that I have."