Soulful country artist Ben Danaher shares his journey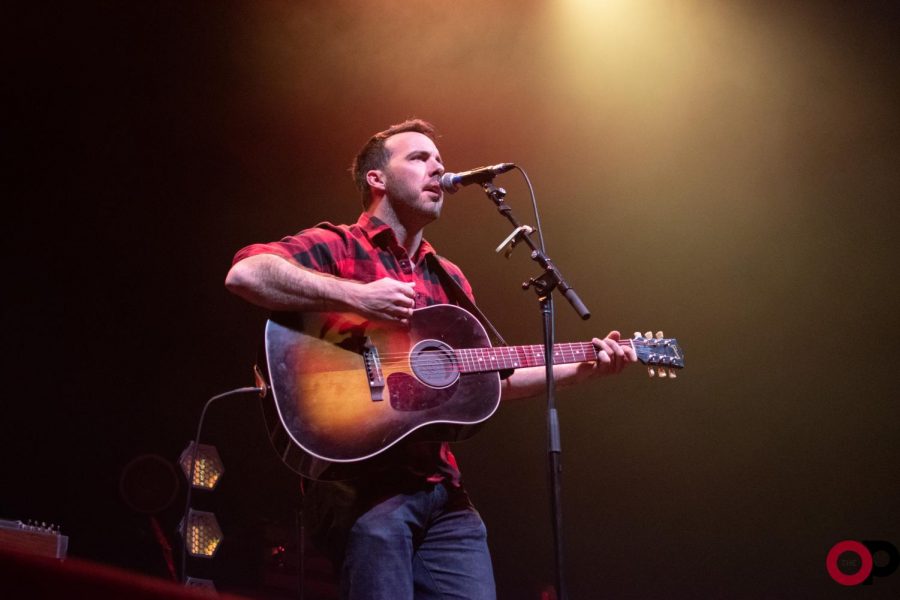 The best music comes from the heart, and Texan country artist, Ben Danaher, lives within that idea.
After suffering the loss of two family members over the course of two years, Danaher found that writing songs about his experiences helped him cope with grief.
He grew up in a musical family and found a passion for songwriting in college, but he found truth in the people around him after he experienced a time of trauma.
"My family was really into music," Danaher said. "My dad was a songwriter and both of my brothers were musicians, so we always had instruments around the house."
As time passed and he found his niche in creating music, Danaher entered the country music scene as a soulful artist with deep connections to the music he was creating.
"Nine years ago, my brother was murdered," he said. "Two years after that, my dad had passed away from cancer. Then, in a pretty short period of time, there was just a lot of family loss. It was just a couple of hard years, and it was tough figuring out what normal was at that point."
After being part of the music industry for a few years and enduring the loss of two loved ones, Danaher decided to live with his 94 year old grandmother for three months for a change of pace. However, he discovered more about himself than he thought. 
"I had spent the last couple years, not feeling sorry for myself, but just very aware of trauma and things that have happened in my life," Danaher said. "You get up there and your roommate is 94 years old, and she's lived through a world war and all of her friends passed away. Your perspective changes. She talked about how lucky she was every day."
One of his newer albums, "Still Feel Lucky," is centered around his grief and how he learned how to overcome it by learning from his grandmother. Though, Danaher struggled to find meaning in songs that didn't have to do with that kind of trauma.
"The songs from 'Still Feel Lucky' were definitely geared around that time of loss," he said. "It was interesting because some of the songs were very specific to actually losing my dad or my brother, but then some of them were relationship songs."
These relationship songs might not have been seen as serious as the ones about his family, but Danaher explained how they go hand-in-hand in dealing with grief.
"I struggled after that record to figure out relevance because I feel like if you tie so much of your identity to this thing that happened and you go write a relationship song, it's hard to feel like that's important enough for people," Danaher said. "The truth is, when you're in something like that, I don't think any relationship is really going to work.
"I think all of those moments, they shape you. People cope differently. For me, writing is a very therapeutic process, so it's a way for me to let out pain."
Using songwriting as a tool to cope with his grief was not the only thing he gained from producing this music. Danaher also wants to express his emotional experiences to his audience.
"I'm looking for a deeper connection with an audience," Danaher said. "That's the main goal for me, and I feel like the easiest way to get there is to give them as much of you as you can give."